Justin Bieber says Prince was 'not the last greatest living performer', courts backlash…again

9The FIX
22/04/2016
Justin Bieber
scandal. 
This time around, the 22-year-old singer put his foot in it when he posted a shady comment on a Prince tribute, hours after the shock news of the 57-year-old music legend's passing.
Guitarist Andrew Watt posted a photo of his Idol to Instagram, hailing the 'Purple Rain' artist as "the last of the greatest living performers".
Biebs was quick to give his two cents, adding: "Well not the last greatest living performer," to a stream of comments.
© Provided by The Fix Uh-oh. You best believe the ish hit the fan after that. 

Fans were quick to throw shade right back at Justin, calling him a "*****", "scrawny delinquent", and "mediocre" in comparison to Prince.
While the comment was thoughtless and insensitive, it seems less like a Prince diss per se than a bad attempt at grammar correction.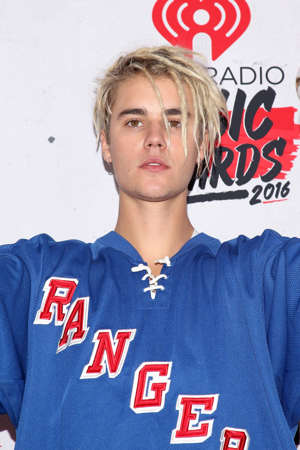 © Jesse Grant/Getty Images Singer Justin Bieber, winner of the awards for Best Male Artist and Dance Song of the Year ('Where Are U Now'), poses in the press room during the iHeartRadio Music Awards at The Forum on April 3, 2016 in Inglewood, California Perhaps the two pop stars were just never that into each other? "The key to longevity is to learn every aspect of music that you can. I hope he does pick up an instrument and gets a new teacher," Prince said of Justin on back in 2010. 

Fans have also been critical of Justin's lack of acknowledgement on his own social media pages, as he's one of few major musicians who are yet to pay tribute to the late star.
It's not too late now to say sorry, Justin.