Leonard Cohen cause of death revealed

The Independent
17/11/2016
Singer and poet Leonard Cohen died in his sleep aged 82 after a fall in the night, his manager said.
"Leonard Cohen died during his sleep following a fall in the middle of the night on Nov. 7," Robert Kory said in a statement reported by the New York Times.
"The death was sudden, unexpected and peaceful."
The influential Canadian singer and songwriter's career spanned five decades, and last month he released his fourteenth studio album.
Sony Music Canada confirmed his death on 11 November.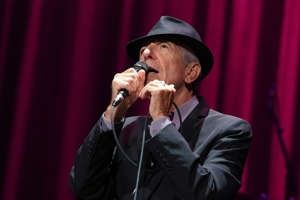 © ullstein bild via Getty Images Konzert; PROMINENTE; mit Hut; Hut; sings; singt; Germany; July 17; performs; Canada; Poet; Singer; Deutschland; Berliner; Berlin; O2 World; 17.07.2013; 2013; Kanada; Dichter; Songwriter; Saenger; Leonard Cohen; Tour; Veranstaltungsort; location; venue; performing; performance; live; music; Musik; concerts; concert; Musician; Musiker; Berufe; Beruf; Auftritt; gigging; Gig; Stage; Buehne; Veranstaltung; Event; Konzerte "It is with profound sorrow we report that legendary poet, songwriter and artist, Leonard Cohen has passed away," the statement read.
"We have lost one of music's most revered and prolific visionaries. A memorial will take place in Los Angeles at a later date. The family requests privacy during their time of grief."
Mr Cohen publicly spoke of his "proximity" to death in a profile for the New Yorker in October.
In the interview he said: "I am ready to die. I hope it's not too uncomfortable. That's about it for me."
After his death, Carole King, Regina Spektor and Justin Timberlake posted tributes on their Twitter pages, as did Cohen's fellow Canadian native Alanis Morisette.