Lindsay Lohan teases photo of mystery man on Instagram

New York Daily News
7/03/2016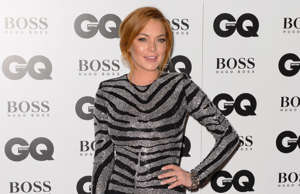 There could be a new leading man in Lindsay Lohan's life.
The former Disney darling posted a close-up black-and-white photo on Instagram of a mystery man, and his six-pack abs, with the caption, "I love him."
The man's face is not clear in the pic but looks eerily similar to a guy she's seen vacationing with on social media last month.
The "Mean Girls" star has maintained a lower profile these days but was once haunted by a string of bad choices, family drama, and arrests.
In May 2015, the 29-year-old was ruled to have completed enough community service to pay off her debts stemming from a 2012 reckless driving incident, one of her many charges while behind the wheel.
Her most recent film credits date back to 2013 where she starred in Lifetime's "Liz & Dick" and the provocative flick, "The Canyons."
In 2014, she starred in her own reality show on Oprah Winfrey's OWN network, but production stopped after eight episodes when she revealed she suffered a miscarriage.