Margot Robbie just confirmed her 'secret' marriage on Instagram.

Mamamia
20/12/2016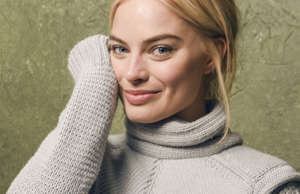 © Larry Busacca/Getty Images Margot Robbie enjoys the occasional cold one. If you haven't quite known what to make of all those rumours that Aussie actress Margot Robbie had secretly married her director boyfriend Tom Ackerley, we have news.
It's happened. It's official.
The news comes from the 26-year-old actress herself, who posted a delightfully cheeky image to Instagram confirming that her and Tom had tied the knot.
The image – which was posted without a caption – has caused a stir with her millions of followers.
Reports this morning suggested the Suicide Squad star had married her long-time partner in a "super secret" ceremony in the beautiful Byron Bay hinterland.
News.com.au reports there were about 50 guests in attendance during the ceremony and celebrations yesterday afternoon.
"Guests weren't even told about the wedding location at all, instead being asked to assemble at different locations from Byron Bay to the Gold Coast, where they were collected by buses and escorted to the venue," they report.
"Once they arrived, all guests were told to hand in their mobile phones and cameras as a dozen security guards roamed the property to keep unwanted guests out."
The first pictures from the wedding show Margot wearing a short and summery, off-the-shoulder white gown, in keeping with the wedding's low-key vibe.
Margot and Tom have been together since 2014, after they met on the set of romantic World War II drama film, Suite Francaise.