Playboy Playmate Dani Mathers fears a conviction will ruin her prospective real estate career

New York Daily News
22/12/2016
Playboy Playmate Dani Mathers is looking for a break in her invasion of privacy case so that she could pursue a career in real estate.
Mathers' lawyers are trying to make sure the model doesn't get slapped with a conviction out of fear having a record could ruin her future real estate career, TMZ reports.
The 29-year-old California native is currently working on getting a real estate license and is worried the California Bureau of Real Estate could reject her if she's convicted in the invasion of privacy lawsuit where she was charged for secretly snapped a picture of a naked elderly woman in the gym in July.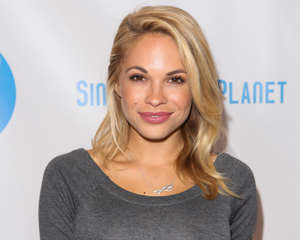 © Photo by Paul Archuleta/FilmMagic Playboy Playmate Dani Mathers attends the Single Mom's Awards at The Peninsula Beverly Hills on May 6, 2016 in Beverly Hills, California. She also continued to body-shame the woman, writing "If I can't see this then you can't either" in a series of Snapchat posts.
Mathers faced criticism from the public for her actions and countless women came forward sharing that people like her were the reason they felt uncomfortable going to a commercial gym.
The former Playmate was subsequently banned from all L.A. Fitness facilities over her actions. She was charged with invasion of privacy in November and pleaded not guilty.
Her attorney, Tom Mesereau, asked prosecutors to reach a deal allowing Mathers to apologize to the victim, undergo counseling, participate in an anti-bullying course and even visit schools to speak of the danger of bullying in exchange for a clean record, according to the gossip site.
Mathers could face up to six months' jail time on a misdemeanor dissemination of private images charge, according to TMZ.
Mesereau won Michael Jackson's acquittal in his 2005 child molestation case and won Robert Blake's acquittal in the case over the murder of his wife Bonnie Lee Bakely.