Prince Harry's new girlfriend Meghan Markle 'staying with him at Kensington Palace'

Mirror
11/11/2016
Prince Harry's new girlfriend Meghan Markle is understood to have stayed with him at Kensington Palace.
The 35-year-old actress reportedly took a break from filming her hit US TV show Suites to fly over to London.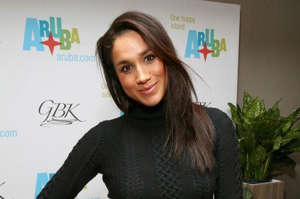 © Getty Meghan Markle is staying with Harry in London She allegedly told studio bosses she had "something important to do" and was understood to have been "desperate" to see the ginger prince.

The brunette babe last night reportedly stayed with Harry at his Nottingham Cottage pad, which Prince William and Kate used to live in.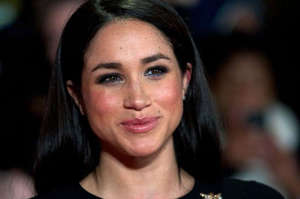 © Getty Actress Meghan took a break from her busy schedule Meghan was spotted shopping in west London's posh Kensington High Street, just down the road from the palace - where she is said to have returned with two bulging bags.
She was originally due to visit London last weekend but was forced to cancel plans due to scheduling conflicts at work and worries about security.
The star was left terrified after a freelance photographer tried to break into her Toronto home. "She was totally shaken up," a source told Us Weekly.
Meghan's visit comes just days after Harry, 32, publicly declared his love for her and jumped to her defence over claims she had suffered abuse since it emerged she was Harry's new girl.
© The Prince will attend the match in an official capacity Credits: Getty Images The royal took the unusual step of issuing a astonishingly frank public plea for her to be left alone insisting a "line had been crossed" with certain media coverage.
There were even accusations of racial attacks in some of the commentary about mixed race Meghan.
A statement read: "His girlfriend, Meghan Markle , has been subject to a wave of abuse and harassment. Some of this has been very public, the smear on the front page of a national news, paper, the racial undertones of comment pieces, and the outright sexism and racism of social media trolls and web article comments. 

"Prince Harry is worried about Ms Markle's safety and is deeply disappointed that he has not been able to protect her.
"He knows commentators will say this is 'the price she has to pay' and that 'this is all part of the game'. He strongly disagrees. This is not a game… it is her life and his."