Race hate laws go under scrutiny

AAP
8/11/2016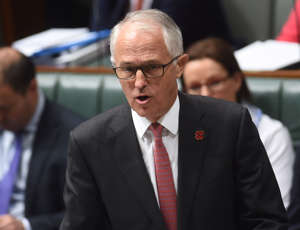 © AAP Image/Lukas Coch Australia's Prime Minister Malcolm Turnbull Parliament will examine race hate speech laws after Malcolm Turnbull and his cabinet said the balance between protections and free speech needed to be right.
The prime minister told the coalition party room sections 18C and 18D of the Racial Discrimination Act - which make it an offence to offend, insult, humiliate or intimidate a group of people based on their race, and provide a defence for fair comment - had become a matter of public discussion and concern.
A parliamentary committee will examine what changes, if any, should be made to those sections as well as the Human Rights Commission's process for handling complaints.
Mr Turnbull said the aim of the inquiry was to build consensus for any changes.
There were 18 coalition MPs who spoke on the issue during partyroom debate but none said the section should be repealed.
Opposition Leader Bill Shorten also raised the hate speech laws during Labor's caucus meeting, querying what the proponents of change wanted people to be allowed to say.
"What insults do they want back in the national debate? What offensive, humiliating vitriol do they think we need to be encouraging?" he said.
"What do they hope to gain by stirring this up?"
The committee will be asked to report by February 28, 2017.