Scammers faking being SA credit service

AAP
11/11/2016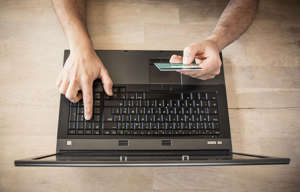 © Fouque Michaël/iStock/Getty Images Scammers faking being SA credit service Scammers pretending to be linked to a credit repair service have stolen thousands of dollars from South Australians and Victorians.
Police say fraudsters pretending to be linked with the SA-based company Credit Restore Pty Ltd have offered numerous people "too good to be true" contracts that require them to pay a loan insurance payment and give 100 points of ID.
The scammers, believed to be part of a sophisticated interstate or overseas syndicate, cease contact with the victim once they have received the money.