Star Wars: Alden Ehrenreich has Spielberg's Han Solo backing

Den of Geek
12/05/2016
You more than likely know by now that Alden Enhrenreich – most notable on screen thus far from his excellent turn in Hail, Caesar! – has been cast as the new Han Solo.
He's going to play the younger version of the character in Christopher Miller and Phil Lord's upcoming Star Wars movie.
Over 2,500 actors ended up auditioning in some manner for the role of Han Solo, and yet as it turns out, Alden Ehrenreich had some heavyweight support in his corner.
Steven Spielberg was the one who apparently first discovered Ehrenreich in a bar mitzvah video, and he reportedly offered his recommendation to Kathleen Kennedy.
Kennedy, of course, is a long-time Spielberg collaborator, as well as the head of LucasFilm.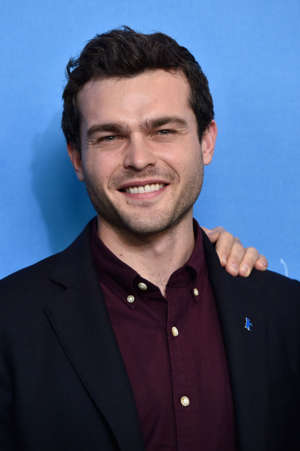 © Pascal Le Segretain/Getty Images Actor Alden Ehrenreich Furthermore, Francis Ford Coppola had cast Ehrenreich in his last movie, Twixt, and he too put in a call to Kennedy to offer his support.
Taron Egerton was on the final list of three for Han Solo, and it looks like his pair of franchises – Kingsman, and the new Robin Hood: Origins – counted against him in the final search.
Apparently, Lucasfilm didn't want to be down his priority list, when it's looking to potentially ignite a Han Solo franchise of films.
The Han Solo origins movie is currently scheduled for release in May 2018. More as we hear it.