Stars praise 'talented' George Michael

AAP
26/12/2016
Pop stars from the former Wham! frontman's heyday were joined by more contemporary names in declaring their sadness.
Martin Fry, lead singer and songwriter with Look Of Love band ABC, said on Twitter: "Absolutely devastated to hear of the loss of @GeorgeMichael Truly brilliant talent #sad #sad #sad."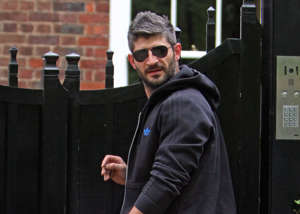 Celebrities react to George Michael's death Contemporaries Duran Duran referenced the so-called "curse of 2016" - which has seen the deaths of rock and pop behemoths David Bowie, Prince and Rick Parfitt, posted on their official Twitter account: "2016 - loss of another talented soul. All our love and sympathy to @GeorgeMichael's family."
Matt Lucas, who worked with the singer during a sketch for BBC comedy Little Britain, said: "Well 2016, you had to just take one more, didn't you?"
Entrepreneur and television personality Duncan Bannatyne said: "George Michael has now been taken by the curse of 2016. Please make him the last. RIP."
© Provided by Bang George Michael While former Radio One disc jockey Tony Blackburn said: "Unbelievable, George Michael has died at the age of 53. RIP.This dreadful year goes on and on.So sad, a real talent."
Eighties pop star Howard Jones, known for the song I'd Like To Get To Know You Well, said: "Can't believe George Michael has passed ....one of the greatest singers and writers the UK ever produced. I'm really saddened ..a lovely man."
Star Trek actor William Shatner said: "Is this year over yet? Too many people are passing away. Rest In Peace, George Michael."
Mayor of London Sadiq Khan said: "Very sad to hear the news about George Michael. An incredible talent who brought joy to millions of us with his music."
Fellow politician Nicola Sturgeon, the First Minister of Scotland, said: "This is just too awful. Such an amazing talent gone too soon. Wham was part of the soundtrack to my teenage years."