This Is Why Olivia Wilde Won't Flight On Delta Anymore

Refinery29
21/12/2016
You can count Olivia Wilde in the ranks of people who are very angry at Delta Airlines right now.
On Wednesday morning, a video surfaced showing YouTuber Adam Saleh getting kicked out of a Delta flight for allegedly speaking Arabic during a phone conversation with his mom.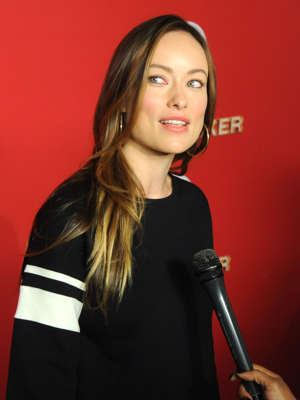 The incident happened at the Heathrow Airport in London. According to Saleh, some white passengers complained about being uncomfortable because he was speaking another language.
We got kicked out of a @Delta airplane because I spoke Arabic to my mom on the phone and with my friend slim... WTFFFFFFFF please spread pic.twitter.com/P5dQCE0qos

— Adam Saleh (@omgAdamSaleh) December 21, 2016
Wilde was one of the many social media users who strongly condemned Delta's course of action. She tweeted that she would not be flying Delta again.
You've got to be kidding me, @Delta. We won't be flying with you again. Unbelievable. https://t.co/Nz92xyIIoI

— olivia wilde (@oliviawilde) December 21, 2016
Fellow Americans, we are not defined by our narrow-minded president elect. If you witness discrimination, stand up and demand justice.

— olivia wilde (@oliviawilde) December 21, 2016
After the video went viral in the morning, the airline issued a statement saying, "Two customers were removed from this flight and later rebooked after a disturbance in the cabin resulted in more than 20 customers expressing their discomfort. We're conducting a full review to understand what transpired. We are taking allegations of discrimination very seriously; our culture requires treating others with respect."
Meanwhile, some people have cautioned that has a history of pulling pranks.
Adam Saleh has already made (and admitted to the falsity of) hoax "social experiment" videos involving both racial profiling and airlines...

— jeff sterling (@jsterling86) December 21, 2016
But still, other social media users have pointed out that whether it's a hoax or not, it doesn't really matter. After all, Delta has had a terrible record dealing with minority passengers this year.
even if Adam Saleh is pulling a prank or stunt, this wouldn't be the first time Delta has been racist to minority passengers. #BoycottDelta

— farwz (@farwzz) December 21, 2016