Voters mark down Shorten as Labor leader

AAP
15/11/2016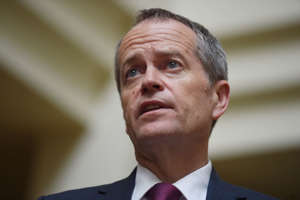 © AAP Image/Mick Tsikas Leader of the Opposition Bill Shorten Bill Shorten is considered the best leader of the Labor party by only 17 per cent of voters, a new survey has found.
Half of all voters surveyed by Essential Research said either "someone else", other than Mr Shorten, or "don't know" when asked who should lead Labor.
With Mr Shorten's rating down 10 points since the July election, the next closest preferred leaders were Tanya Plibersek (14 per cent) and Anthony Albanese (12 per cent).