Doctor held hostage by patient in East Avenue Medical Center -police

GMA News Online
7/1/2020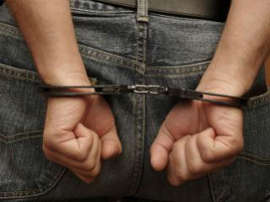 A wounded security guard was arrested for allegedly taking hostage a doctor of the East Avenue Medical Center where the former was being treated Wednesday morning, the Quezon City Police District (QCPD) said.
Police identified the victim as Dr. Russel Carandang while the suspect was named as 51-year-old Hilarion Achondo.
Authorities said Achondo went to the hospital to have himself checked after suffering injuries from a motorcycle accident. When Carandang approached him at the emergency room, the security guard took a syringe and grabbed the victim by the neck.
Policemen, who were inside the hospital, noticed the commotion at the emergency room.
Police Staff Sergeant Bienvenido Ribaya III  tried to negotiate with Achondo, who did not make any demands.
Minutes later, Achondo decided to release Carandang. He was immediately arrested by the police.
Investigation is still ongoing as regards the incident.—AOL, GMA News