North Korea's Mansudae: The propaganda factory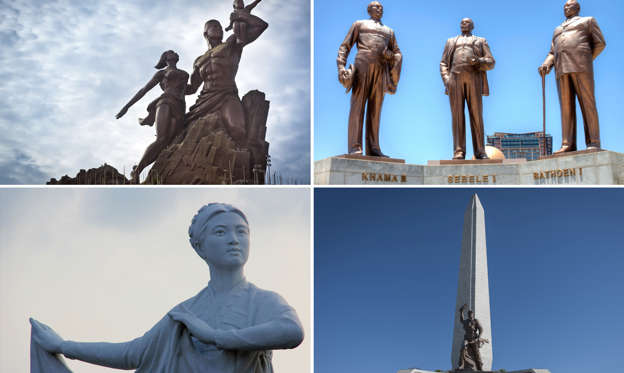 Established in 1959, Mansudae Art Studio in Pyongyang, North Korea, is one of the largest centers of art production in the world. Some of the best art graduates from across the country work here under the strict supervision of the Kim Jong-un regime, creating statues, paintings, and ceramic works. Several huge art installations across North Korea extolling the virtues of the regime are actually the handiwork of the Mansuade studio. The center even has an international division, Mansudae Overseas Projects Group, which has a multi-million-dollar business of creating statues, museums, stadiums, and palaces for governments abroad. Here, we take a look at some examples of North Korean propaganda art — both at home and overseas.
© robric77/robric77/Getty Images; Christopher Scott/Getty Images; Mark Harris/Mark Harris/Getty Images...