Vanessa Kirby of 'The Crown' addresses rumour she's dating Tom Cruise

Hello!
14/11/2017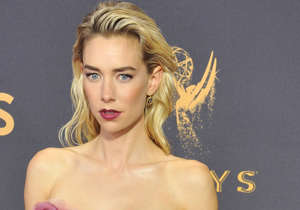 © getty The Crown's Vanessa Kirby is not going to be the next Mrs.Tom Cruise. In fact, the actress has called the romance rumours "ludicrous."

The 29-year-old was first linked to the actor when they filmed Missing: Impossible 6. "There's literally zero truth in it," she told the Daily Mail. "I've been in a relationship for two years! The rumours came out after I'd met Tom, once, in a room ful of people. We hadn't started filming, and all of a sudden we're getting married!" Luckily, the gossip wasn't too bothersome to Vanessa or her beau,"It's so bizarre. My boyfriend found it hilarious."
Vanessa is best known for playing the Queen's sister Princess Margaretin Netflix's hit royal drama The Crown.Like Claire Foy, who portrays the monarch, the actress has completed her two-season stint. "I was sad to hang up the wig for the last time," she lamented after the series finished this past summer.
While creating her vision of Princess Margaret, Vanessa actually had a lot to do with the artistic composition of each scene.
Her character, over the course of two seasons, deals with a great deal of heartbreak and, in one scene, she has a meltdown in her bedroom, "She does this melancholy dance. You rarely saw her on her own, and I always imagined her alone in the house, grieving her father," the About Time actress explained. "I just imagined these dark nights of the soul, rattling around in Clarence House."