Sia celebrates eight years sober

Cover Media
11/9/2018
© Provided by Cover Media

Pop star Sia has shared a note of encouragement while celebrating eight years of sobriety.
The Chandelier hitmaker took to Twitter on Tuesday (11Sep18) to mark the poignant anniversary with a brief but touching message.
"Eight years sober today," she wrote. "I love you, keep going. You can do it."
Sia is known for guarding her privacy, but she has made an exception when it comes to her history of substance abuse, admitting her personal troubles were fuelled by her rise to fame in 2005 and the jet-setting lifestyle that followed.
"When you're in a different place every day, there's this kind of madness that sets in," the singer/songwriter told The New York Times in 2014.
"It's easy to get away with getting high, because everybody's drinking on the road. None of my friends thought I was an alcoholic, and neither did I."
Related slideshow: Celebrities who have spoken out about mental health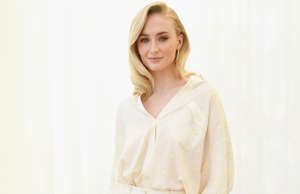 Sia also became hooked on prescription painkillers, and after struggling with suicidal thoughts in 2010, she knew it was time to seek professional help. She has been clean ever since.
The musician's sobriety post comes four days after the music world was rocked by the death of rapper Mac Miller, who had also struggled with drug issues prior to his passing on Friday (07Sep18), aged 26.
His loss has prompted a number of celebrities, including French Montana and J. Cole, to urge others suffering from depression or substance abuse to reach out to friends and family before it's too late, a sentiment echoed by Macklemore in his lengthy Instagram tribute to Miller over the weekend.
Remembering the late rapper as "such a genuine person" and "a true artist", he revealed Miller had been a close confidante when the Thrift Shop hitmaker was haunted by his drug demons.
"You reached out to me at times when others didn't," Macklemore wrote. "You were human. And we shared the same disease. A disease that is out to kill us, and when left untreated eventually will."
He then called on fellow addicts to speak out and take action to save themselves: "If you're in the midst of addiction tell someone what's going on. Don't be a secret," he added. "Go to a 12 step meeting. Introduce yourself and you'll be greeted with love and understanding from people that are fighting the same battle. Surrender. There are many paths, but it's the only thing that has worked for me. I'm scared. Scared of how real this all is. Life and death."
Readers seeking support and information about substance abuse and alcohol addiction:
Healthline – Speak to a registered nurse, 24 hour health advice: phone 0800 611 116 Alcohol Drug Helpline: 0800 787 797, text 868, Māori Helpline – 0800 787 798, text 8681 , Pasifika Helpline – 0800 787 799, text 8681
Youth Helpline – 0800 787 984, text 8681
CareNZ – Works with people affected by addiction to alcohol and other drugs
Pact – Supports people to overcome alcohol, drug and gambling issues in Wellington and on the West Coast