Mel B Says She Had Just £800 In The Bank And A Suitcase Of Clothes When She Left Husband Stephen Belafonte

HuffPost UK
17/11/2018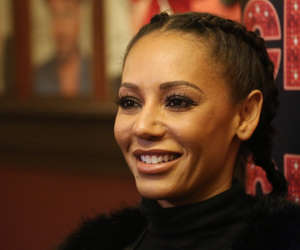 © Getty Getty Mel B has revealed she was left with just £800 (C$1,350) and a suitcase of clothes when she walked out of her marriage last year.
The Spice Girl claims her second husband, Stephen Belafonte, took control of her multi-million pound fortune and she "became a woman who didn't know her bank details" during their marriage.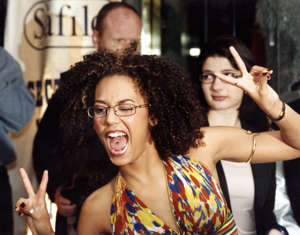 © Getty Mel B - scary spice of the Spice Girls at the Fashion Cafe in London where she was presented with an award for female spectacle wearer of the year. (Photo by John Stillwell - PA Images/PA Images via Getty Images) The 43-year-old star makes the revelation in her new autobiography, 'Brutally Honest', which is being serialised in The Sun.
In the book, she writes: "In the past 20-something years of my life, I have made more than £80million (C$135 million).
"When I met my second husband (Stephen), I had a house and a loft apartment in LA and a good career. When I left him I walked away with $936 in a bank."
She adds: "From being an independent single mum, I became a woman who didn't know her bank details, didn't make decisions and had no friendly relationships with old friends or family."
Mel, AKA Scary Spice, was married to the US film producer for 10 years, but they filed for divorce last year.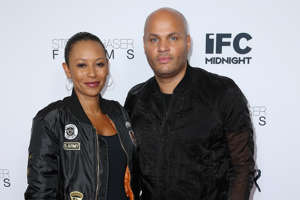 © Getty WESTWOOD, CA - JUNE 15: Singer Mel B and husband Stephen Belafonte attend the premiere of IFC Midnight's 'Intruder' at Regency Bruin Theater on June 15, 2016 in Westwood, California. (Photo by Phillip Faraone/Getty Images) She says: "I felt emotionally battered, estranged from my family. I felt detested by the very man who promised to love and protect me."
Earlier this year a judge in Los Angeles ruled that Mel would have to pay her ex-husband's legal fees of $350,000 (C$460,197), as well as £3800 (C$6,414) a month to him in child support.
In August, Mel revealed she had been diagnosed with post-traumatic stress disorder, and was set to check into a therapy programme after reliving her past for her autobiography.
"The past six months have been incredibly difficult for me," she said. "I've been working with a writer on my book, 'Brutally Honest', and it has been unbelievably traumatic reliving an emotionally abusive relationship and confronting so many massive issues in my life from the death of my dad to my relationship with men."
She added: "I am fully aware I am at a crisis point. No-one knows myself better than I do. But I am dealing with it."