Fresh Prince Of Bel Air fans can't get enough of gritty 'reboot' trailer: 'I hope Will Smith gets to see this!'

Evening Standard
5 days ago
Warning: Video contains scenes of violence
A new fan-made Fresh Prince of Bel-Air trailer imagines what a gritty reboot of the much-loved sitcom would look like in 2019.
The video, produced by Sun Squared Media and directed and written by Morgan Cooper, teases out the more serious elements of the Nineties classic to set up a gripping drama.
Picking up the back story set out in the show's famous theme tune, the trailer follows a contemporary version of Will Smith's character as he is sent from Philadelphia to the affluent district of Los Angeles.
In this version, however, he is sent away after he is caught possessing a gun following a disturbance at a basketball court.
The clip then re-introduces us to characters that fans know and love, like Uncle Phil, Aunt Viv and Carlton, albeit in a far more sombre mood than the original (though the Carlton dance does make a blink-and-you'll-miss-it appearance).
Posting the video on social media, Cooper wrote: "Like most 90s kids, I grew up watching Fresh Prince.
"Even as a kid, I always thought there was more to the story… so I decided to make this."
At the time of writing, the video has clocked up over 902,000 views on YouTube, with fans praising the clip for its high production values – and crossing their fingers that the trailer catches Smith's eye.
"Very good work, this looks amazing and I really hope we see more of this," one wrote.
"This looks way too good to be fan-made. I hope Will Smith gets to see this," another said.
"Wow! Never knew I needed this reinterpretation but now I really wanna watch this," a third added.
Others suggested that the show needs "get picked up by Netflix."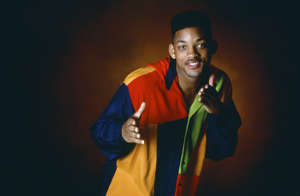 The Fresh Prince of Bel-Air aired on NBC from 1990 to 1996, running for six seasons.
Smith has previously shut down rumours of a reboot, remarking that it would be best to "leave that one alone" and even suggesting that he would only become involved "when hell freezes over".
In 2018, however, TMZ reported that the production company that owns the rights to the sitcom had filed a trademark application for the phrase 'Fresh Princess,' a move that could potentially clear the way for a gender-flipped revival of the show.
Related: Most popular TV shows the year you were born [Stacker]