What Your Thyroid Says About Your Health

By Riley Cardoza & Christina Stiehl
of Eat This, Not That!
|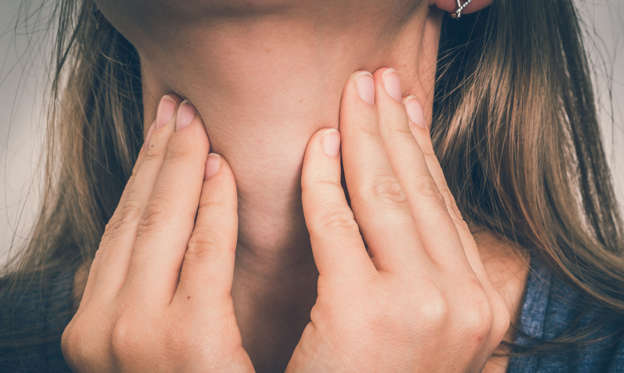 What Your Thyroid Says About Your Health
As the metabolism-controlling gland, your thyroid is in charge of a lot of important bodily and hormonal functions including weight regulation and body temperature. When something is awry with your thyroid, it usually means your hormone production will be out of whack. This can translate to some common, often-ignored physical symptoms such as weight gain, fatigue, and dry skin, among others. And it's not just in women; although thyroid disease is more common in women because of the presence of estrogen, men can also be diagnosed, too.
If you've been ignoring these symptoms, now is time to start paying attention. Your thyroid isn't just in charge of your metabolism; it plays a role in the function of vital organs, including your heart, brain, liver, and kidneys. But don't just take our word for it—be sure to visit a doctor to confirm whether or not something is wrong with this important butterfly-shaped gland. "The only true way to know for sure if you have hypothyroid disease is to have your physician perform a TSH test," explains Heather L. Hofflich, DO, endocrinologist and internist at UC San Diego Health.
Here are some of the biggest symptoms your body might be experiencing to signal a thyroid issue. In addition to visiting your doctor, be sure to check out our list of the 25 Best Foods to Eat for Your Thyroid and Metabolism.
© Shutterstock