The world's most expensive paintings ever sold

Photos
|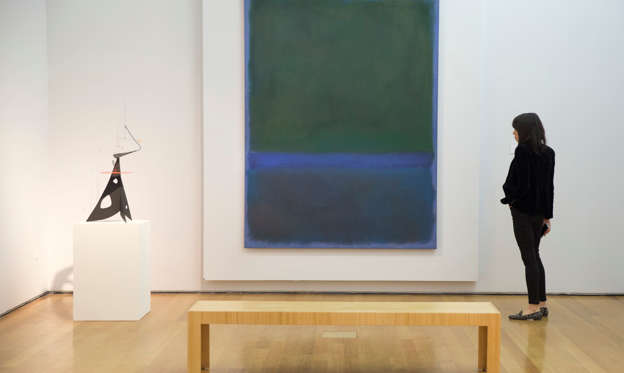 No. 17 by Mark Rothko ($32.6 million)
The American artist's rare 'blue' oil on canvas was painted while Rothko was at the pinnacle of his career in 1957. The verdant hues of the artwork symbolizes the artist's experiential nature. He painted it just months before he began working on the famous Seagram Mural series. The artwork was sold at a Christie's auction.
(Note: All figures in U.S. dollars unless otherwise indicated. Please check out our Currency Converter for the latest values.)
Click or swipe to view the gallery.

© Mary Altaffer/AP Photo