Items To Buy at a Thrift Store Instead of a Dollar Store
By Julian Barraza
of GOBankingRates
|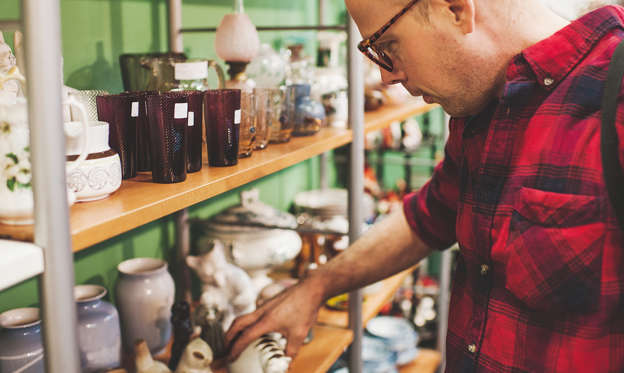 Saving money is always on the mind of any conscious consumer. Even when shopping at discount stores like thrift stores or dollar stores, there are still specific strategies that anyone can learn to strengthen their savings.
Dollar stores are great because they offer a variety of products that still hold up in quality. A lot of dollar stores even have recognizable brands for lower prices than non-discount stores. However, for shoppers fixed on saving the most they can on any trip, there are times when shopping at a thrift store instead of a dollar store is more economical.
Costco's Best Deals? Employee Reveals 10 Standout Buys for Your Money
Read: 3 Signs You're Serious About Raising Your Credit Score
There's no one perfect time to shop at a thrift store because of one thing: the ever-changing selection. Because you don't know what you'll come across in the aisles, thrift stores become an option when shopping for a variety of products.
Fortunately for most sections in thrift stores, it's almost guaranteed that you'll find something of high quality or value in the mix. It just takes a trained eye to spot the quality products and deals.
Here are some items to shop for at a thrift store instead of a dollar store.
© knape / iStock.com