2 Undervalued Singapore Stocks You Can Look At Now

The Motley Fool
20/3/2019
The late Benjamin Graham, author of The Intelligent Investor, is widely regarded as the father of the value investing discipline. He believed that the market is inefficient, a trait which allows investors to find bargain-stocks that are selling for a fraction of their real values. Investors can make a profit when the market eventually realises the price-value discrepancy in these stocks.
Even though The Intelligent Investor was written more than 50 years ago, Graham's principal of buying undervalued stocks is still relevant. Yes, the market has become more efficient in recent years, but investors can still find undervalued stocks today that could make great value plays.
With this said, I recently ran a simple stock screen and found two companies with the following traits: (1) they trade below their book value; (2) they have consistent earnings; and (3) they have a low enterprise value to EBITDA multiple. The enterprise value (EV), is the sum of a company's market capitalisation and total debt, net of cash; meanwhile, EBITDA is shorthand for earnings before interest, taxes, depreciation, and amortisation. 
Time is money
While many brick and mortar retailers around the world have gone bankrupt or are shrinking, Hour Glass Ltd  (SGX: AGS) has been a model of consistency. The luxury watch retailer, which operates more than 40 shops across the region, has managed to maintain a stable profit over its last five financial years.
Hour Glass has performed admirably to weather the cyclical downturn that beset the global watch industry that started in 2012. With the market enjoying a pronounced turnaround, which is expected to last for at least the next 12 to 18 months, Hour Glass could stand to benefit.
Despite its resilient business, Hour Glass shares are trading at relatively cheap levels. Hour Glass's share price of S$0.67 at the time of writing is 12% lower than its book value per share of S$0.76. 
The current share price also results in Hour Glass having a market capitalisation of S$472.4 million. With a net cash position of S$134.9 million, Hour Glass has an enterprise value of S$337.5 million, which gives rise to an EV to EBITDA multiple of just 4.1. Hour Glass is also generating positive free cash flow and its book value per share has grown by 38% in its last five financial years.
All things considered, despite its lack of profit growth over the past few years, Hour Glass shares still look like an attractive investment right now.
An under the radar stock
Listed in 2005, Ban Leong Technologies Ltd (SGX: B26) distributes a range of IT accessories, and multimedia and storage products. The company's catalog includes earphones, computer systems and components, printers, wearables, power packs and more. There are three main distribution channels – e-commerce, resellers, and direct sales to corporate resellers and system integrators – that Ban Leong works with.
Ban Leong's share price of S$0.22 at the time of writing gives it a tiny market capitalisation of just S$25.1 million. But in a similar manner to Hour Glass, Ban Leong has been profitable in each year since its financial year ended 31 March 2010 (FY2010). In fact, Ban Leong has paid a dividend for 13 consecutive years; in total, the company has paid an accumulated dividend of 15.95 cents per share since its listing in 2005.
In FY2018, Ban Leong declared a dividend of 1.75 cents per share, a 75% bump from the previous year. Ban Leong has also grown its book value per share from S$0.20 in FY2014 to S$0.25 in FY2018. 
At a share price of S$0.22, Ban Leong has a meaty dividend yield of 7.95% based on a trailing dividend of 1.75 cents per share. The company's share price is also 12% lower than its book value per share of S$0.25 at the moment. With a net cash position of S$1.86 million, Ban Leong has an enterprise value of S$23.2 million and an EV to EBITDA multiple of 4.2.
Ban Leong, due to its illiquid shares and tiny market capitalisation, may be a more risky investment. But, investors who are willing to take a calculated risk on this company with a steady dividend record could still be rewarded if Ban Leong maintains its earnings streak and dividend distribution in the coming years.
The Motley Fool's purpose is to make the world smarter, happier, and richer. Click here now for your FREE subscription to Take Stock -- Singapore, The Motley Fool's free investing newsletter. Written by David Kuo, Take Stock -- Singapore tells you exactly what's happening in today's markets, and shows how you can GROW your wealth in the years ahead.
Like us on Facebook to keep up to date with our latest news and articles. The Motley Fool's purpose is to help the world invest, better.
More reading
The information provided is for general information purposes only and is not intended to be personalised investment or financial advice. Motley Fool Singapore contributor Jeremy Chia owns shares in Hour Glass Ltd.
More from The Motley Fool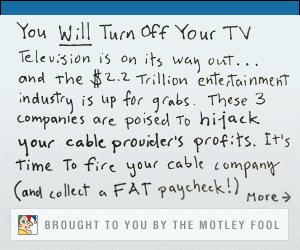 The Motley Fool