3 Companies That Will Make Your CPF Investment Account Work Harder for You

The Motley Fool
5 days ago
The CPF system forms the bedrock of Singapore's retirement planning process, as it involves the build-up of funds from years of hard work, which can then be utilised for our golden years. In particular, the CPF Ordinary Account (OA) can be used for various purposes such as education, housing, and investments. The current interest rate on balances in the CPF OA is 3.5% for the first S$20,000 and 2.5% for amounts above S$20,000.
What many may not realise is that they can open a CPF Investment Account (IA), which is tied to their CPF OA, and invest the funds within their OA. While a risk-free 3.5% per annum is by no means shabby, it is probably only sufficient to keep pace with long-term inflation, which averages around 3% to 4% over the long term. In order to grow one's retirement funds, it's necessary to invest it into companies with both growth and dividend yields higher than this risk-free rate.
Here are three companies investors can consider for their CPF IA accounts.
1. Valuetronics Holdings Limited
Valuetronics Holdings Limited (SGX: BN2) is an electronic components manufacturer that focuses on the design and development of products to meet the changing needs of their customers. Its clients are global companies involved in consumer electronics and also industrial and commercial electronic products.
Valuetronics is directly linked to the electronics industry and is riding the current wave of technological innovations in the Internet of Things as well as artificial intelligence. Because of these trends, it is seeing healthy demand for its products. The group is diversifying its production facilities away from China and into Vietnam in light of the US-China trade tensions, and this should allow the group to tightly control costs.
The group has a long-term growth story and has a clean balance sheet (i.e., no debt). Valuetronics paid a dividend of 25 HK cents (around 4.35 Singapore cents) for its 2019 fiscal year (ended 31 March 2019), which translates to a dividend yield of around 7.2%.
2. NetLink NBN Trust
NetLink NBN Trust (SGX: CJLU) is part of the NetLink Group, which designs, builds, owns, and operates the passive fibre network infrastructure of Singapore's next-generation nationwide broadband network. It was constituted as a business trust, and its aim is to provide unitholders with steady, consistent cash distributions.
NetLink has a sturdy business model as it has an 88% market share of residential connections, with room to grow as new HDB estates and private housing are built in Singapore. Though it has competitors when serving corporations, NetLink still managed to install around 46,000 non-residential fibre connections to date. As NetLink has a Regulated Asset Base model that specifies the returns it should get from connections and capital expenditure, the group, therefore, enjoys a steady and predictable income.
NetLink last paid out a full-year dividend of 4.88 Singapore cents per share, which translates to a historical dividend yield of 5.5%.
3. Frasers Centrepoint Trust
Frasers Centrepoint Trust (SGX: J69U) is a REIT that owns retail properties in Singapore. Its portfolio consists of six malls as well as a 33.3% interest in a seventh mall, Waterway Point, which was acquired recently. FCT's malls are located mainly in suburban areas and have a large and diversified tenant base. In addition, FCT also owns a 31.15% stake in Hektar REIT (KLSE: 5121), which is listed on Bursa Malaysia.
FCT has an excellent track record of growing its distribution per unit (DPU) every single year since listing, and though its DPU of S$0.03 for Q3 2019 saw a slight 1.7% year-on-year dip, this was because of an enlarged unit base due to a recent secondary placement of shares. The REIT pays quarterly dividends and, based on the annualised DPU, is providing a dividend yield of 4.6%. Though this may not seem high, I have written about why I believe DPU can continue to grow in the future, which makes this a very attractive investment to own in one's CPF IA.
Want to keep reading and learn more from The Motley Fool? There are many important things we think every Singaporean investor should know before jumping into stock picking—and we've laid them all out in our eBook, which we think will help you become a Smarter, Happier and Richer investor. You can download the full e-book FREE of charge here
More reading
The information provided is for general information purposes only and is not intended to be personalized investment or financial advice. The Motley Fool Singapore has recommended shares of Frasers Centrepoint Trust. Motley Fool Singapore contributor Royston Yang owns shares in NetLink NBN Trust.
More from The Motley Fool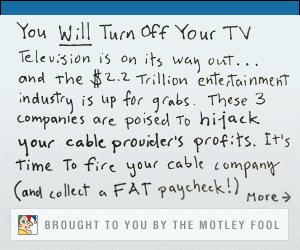 The Motley Fool