After Singapore, Bengaluru likely to adopt Active Mobility Act

The Times of India
4 days ago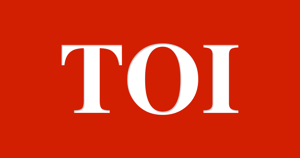 BENGALURU: After Singapore, which adopted Active Mobility Act (AMA) to enable safer sharing of public paths, Bengaluru is likely to follow suit.
Speaking at a session titled, 'Enabling Safer Streets for Bengaluru' at World Resources Institute (WRI) India's event — Connect Karo 2021 — on Tuesday, V Manjula, commissioner, Directorate of Urban Land Transport (DULT), said: "We have to continuously strive to design for non-motorised transport users. DULT is working on an 'Active Mobility Act', which gives pedestrians and cyclists the right to complete and connected networks. It puts the onus on local bodies to provide good infrastructure and has provisions for 'mobility wardens' from among the public, who can give suggestions for infrastructural improvements. We need coordination and design policies in place, which will be followed by all stakeholders."
In Singapore, AMA promotes walking and cycling and patronage of public transport and ensures safety of public transport users. Violations like reckless riding, speeding, riding of non-compliant devices and others attract hefty fines as well as jail term up to six months. AMA includes bicycles, power-assisted bicycles, motorised and non-motorised personal mobility devices (kick-scooters, electric scooters, hoverboards, unicycles, etc) and personal mobility aids (wheelchairs, motorised wheelchairs or mobility scooters, etc.)
"Bengaluru is a rapidly growing city with increasing mobility needs. We are working towards promoting walking and cycling in the city. We are also undertaking junction improvements and blackspot mitigation projects. The number of deaths on city roads is not a welcome sign and we would want to work with organisations to make our streets safer, especially for children," said Gaurav Gupta, BBMP chief commissioner.
"BBMP has developed more than 150km of footpaths. We are working on another 58km under the Smart City challenge. We are working with police to identify blackspots and potholes. In each of the 198 wards, we are planning to construct 5km of footpaths. We have also undertaken 45 junction improvement projects," said BS Prahalad, chief engineer (roads and infrastructure), BBMP.
"When footpaths are not designed well, people are forced to walk on the carriageway, which not only makes it dangerous for pedestrians, but also affects vehicle movement. To make our streets safer, our priorities need to change from designing for cars to designing for people. This will make our streets more efficient and inclusive, reduce road crashes and improve air quality," said Akhila Suri, manager (Sustainable Cities and Transport), WRI India.