Meet Tesla's New Chairman, Who Has to Oversee Elon Musk

The Wall Street Journal.
8/11/2018
Tesla Inc. named Robyn Denholm as its new chairman, replacing Chief Executive Elon Musk as the head of the board with a relative outsider who will face the difficult task of overseeing the maverick billionaire.
Ms. Denholm, the chief financial officer of Australian telecommunications company Telstra Corp., has served on Tesla's board since 2014 but has fewer ties to Mr. Musk than most of the company's directors. She takes over as chairman of Tesla effective immediately, Tesla said, and she will continue in her role at Telstra for her six-month notice period. She took responsibility as Telstra finance chief on Oct. 1.
Tesla shares rose 0.9% to $351.30 in afternoon trading.
The announcement late Wednesday comes ahead of a Nov. 13 deadline that was part of Mr. Musk's settlement with the U.S. Securities and Exchange Commission to end claims he misled investors. That deal required Mr. Musk to step aside as head of the board for three years in favor of an independent chairman.
Installing Ms. Denholm, who is 55 years old, as chairman puts another leader at the top of Tesla for the first time since its earliest days when Mr. Musk was named chairman in 2004 after becoming the largest investor. Mr. Musk, who has also held the title of chief product architect, has run Tesla almost as an extension of himself, spearheading parts of the business as varied as strategy and marketing, and engineering while immersing himself in the smallest of production details. He remains CEO.
The decision thrusts into one of the brightest spotlights in American business a woman who is little known in the U.S. but has extensive experience as a finance executive in Silicon Valley and her native Australia.
"Of the current directors, she is a good choice," said Dieter Waizenegger, executive director of CtW Investment Group, which represents union-sponsored pension funds that own Tesla shares. Proof of her "independent leadership will be whether she can transform the board into a functional entity that can guide the CEO," he said, via email.
As a Tesla board member, Ms. Denholm has provided some rare automotive experience to a company that prides itself on being an industry outsider. She spent seven years at Toyota Motor Corp. in Australia, where she was a senior financial manager. She had been serving on the board of Swiss robotics, power and automation technology company ABB when she joined Telstra.
Ms. Denholm's career blossomed in the tech industry. She held various roles at Sun Microsystems before she was hired at Juniper Networks Inc. in 2007. She left as chief financial officer and operations officer in 2016, and in 2017 joined Telstra, Australia's biggest telecoms company, where she was initially chief operations officer.
When she was appointed chief financial officer and head of strategy at Telstra in late July, local media speculated she was a contender to eventually take over the troubled company from Chief Executive Andrew Penn. During her years at Juniper, from 2007 to mid-2016, the company's revenue more than doubled, Mr. Penn noted in announcing her hiring, and he credited her as a driving force in Juniper's 2014 restructuring and turnaround, which led to a record profit in 2015.
In recent years, Telstra's earnings have been slugged by intense competition and lost revenue after the sale of its fixed-line network to the government to form the backbone of a nationwide broadband network, which would give wholesales access to companies including Telstra.
A former colleague in Australia described Ms. Denholm as smart, practical and a good listener. "She expects high performance and is very supportive of straight talking and people who are passionate about their work," the person said.
Ms. Denholm couldn't immediately be contacted for comment, and Telstra declined to make her available.
In her home country, Ms. Denholm has faced the media for Telstra on network announcements including 5G plans and other launches, but Mr. Musk is far better known among the public. He set his sights on Australia more than a year ago when he offered—via Twitter—to install and have working within 100 days Tesla's energy-storage technology or it would be free to a southern state. It was an offer he lived up to, after the offer was accepted by the state's premier.
Ms. Denholm holds a bachelor's degree in economics from the University of Sydney and a master's degree in commerce from the University of New South Wales, and she is a Fellow of the Institute of Chartered Accountants ANZ. She has been on the California National Diversity council list of Top 50 Most Powerful Women in Technology, was named a "Woman to Watch" by Global Telecoms Business magazine in 2017 and was awarded the Distinguished Citizen Award in 2016 by Australia's Commonwealth Club.
Enthusiasm for Mr. Musk's vision of the future, including electric cars that drive themselves, has helped push Tesla's market value to rival General Motors Co., even though Tesla has never turned an annual profit and sells a fraction of the cars. Tesla's growth has been, in large part, fueled by its continued access to capital—either through issuing new shares or taking on new debt. A Tesla without Mr. Musk would likely have a harder time raising funds, analysts have said.
That creates a challenging situation for the Tesla board and Ms. Denholm. They have to manage Mr. Musk while allowing him to operate in the unconventional way that has enabled its success. Tesla acknowledges as much in its filings with the SEC, noting the company is "highly dependent on the services" of Mr. Musk.
Ross Gerber, chief executive of Gerber Kawasaki Wealth & Investment Management, which owns shares in Tesla, noted Ms. Denholm's long history in tech and global business, and said her experience with Tesla will be helpful. "I think Elon working with a stranger would be difficult for obvious reasons," Mr. Gerber said. "There will be no learning curve. She'll be working full time now for Tesla. I think he respects her and that is hugely important."
The dispute with the SEC stemmed from Mr. Musk's Aug. 7 tweets in which he raised the idea of taking Tesla private and said he had secured funding for a deal at $420 a share. Shares initially soared with the unexpected news only to later plummet as it became clear over ensuing days that Mr. Musk didn't have a finalized plan.
The SEC alleged that Mr. Musk didn't have funding locked down and accused him of picking that price—a reference to marijuana—to impress his girlfriend.
The Sept. 29 settlement with the SEC, in which Mr. Musk neither admitted nor denied wrongdoing, required him and Tesla each to pay $20 million in fines. It also required Tesla to add two new independent board members and establish a system to oversee Mr. Musk's public statements. Tesla has until the end of December to meet those requirements. Mr. Musk was allowed to remain as Tesla CEO and stay on Tesla's board.
Mr. Musk's tweet about going private triggered gyrations in Tesla's stock price and sparked a crisis for the board. A week afterward, it appointed a special committee to evaluate a possible deal, composed of Ms. Denholm and two other directors. The committee hired advisers but was dissolved when Mr. Musk reversed course later in August.
It is unclear if the loss of the chairman role will change Mr. Musk's behavior. Mr. Musk, famous for his lack of restraint on Twitter, has seemed to make light of the issue. On Oct. 30, he tweeted that he had deleted his titles and would go by "the Nothing of Tesla," before adding in another message that the company was legally required to have some titles and suggested he would go by president.
Days later, the company filed paperwork with the SEC that continued to call him CEO.
That tweet was part of a series of statements since the SEC settlement that seemed to poke fun at it without crossing a line to anger the agency into taking new action. On Oct. 4, he appeared to mock the SEC in a tweet labeling the agency as the "Shortseller Enrichment Commission," a reference to his feud with investors who are betting against Tesla.
Tesla's board has come under criticism from some investors and advocates for a perceived lack of independence because most of the directors have close business or personal relationships with Mr. Musk. One is his brother, Kimbal Musk.
Shareholder advocates have challenged Tesla's board, with little success. Earlier this year shareholders rejected a push to vote off Kimbal Musk, longtime investor Antonio Gracias and media executive James Murdoch, who was painted as lacking manufacturing qualifications.
Mr. Murdoch, the CEO of 21st Century Fox, was widely speculated to be a leading candidate to take over the chairman role. Mr. Musk struck down those reports in a tweet last month. (21st Century Fox and News Corp, parent company of The Wall Street Journal, share common ownership.)
Mr. Murdoch joined Tesla's board last year along with Linda Johnson Rice, CEO of Johnson Publishing Co., after shareholders including the California State Teachers' Retirement System pressured the company to add two independent directors.
Ms. Denholm began her career as an auditor at Arthur Andersen in Australia in the 1980s before joining Toyota in 1989. There, she handled a number of financial-management roles as Toyota began adding larger and more luxurious vehicles to its lineup.
She then spent some two decades at Silicon Valley tech companies Sun Microsystems and Juniper Networks.
In recent years, Australia has become a proving ground for U.S. automotive executives. General Motors Co.'s top product executive, Mark Reuss, ran operations there before returning to the U.S. for increased responsibilities. The combination of local manufacturing and sales operations gives executives unique hands-on experience as well as experience dealing with currency fluctuations.
Write to Tim Higgins at Tim.Higgins@WSJ.com and Robb M. Stewart at robb.stewart@wsj.com
More from The Wall Street Journal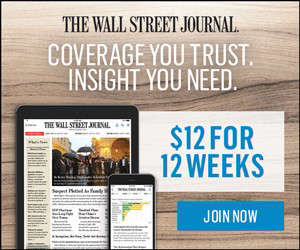 The Wall Street Journal.