Singapore-based Xcelerate acquires controlling stake in Aparajitha Corporate Services

The Times of India
25/11/2021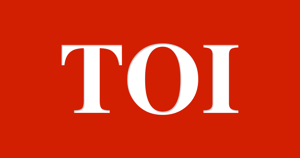 CHENNAI: Singapore-based Xcelerate, through its wholly-owned Indian subsidiary XLSure India, has invested an undisclosed amount to acquire a controlling stake in Aparajitha Corporate Services, a corporate compliance services provider. Aparajitha's corporate office is in Madurai.
While the amount of consideration and the details of the ownership remain undisclosed, the deal is said to value Aparajitha Corporate Services at more than $100 million. Founded in 2000 by Nagaraj Krishna and Bharath KS in Madurai, Aparajitha today serves more than 1,500 clients with presence in all states and Union territories.
Xcelerate is creating a global governance, risk and compliance (GRC) platform and is building this portfolio organically and through acquisitions.
"The deal will help us take the company to the next level and take it global, being part of Xcelerate's global GRC platform. We will look at expanding within India by inorganic means and also target international expansion in markets such as Singapore, the Middle East, Malaysia, Indonesia, Australia, New Zealand and other locations," Nagaraj Krishnan, managing director, Aparajitha, told TOI.
Besides providing conventional audit, assurance, payroll processing and compliance services, Aparajitha also recently launched its SaaS offering Compfie- a comprehensive suite covering the entire gamut of statutory and regulatory requirements of an organisation.
Aparajitha is present in more than 145 locations across India and its clientele includes large MNCs, leading financial institutions, reputed conglomerates and many MSMEs across industries.
"We have found a solid partner in Aparajitha to enable us to realise the vision of creating a global GRC platform offering tech-based solutions to corporates. Aparajitha is a very strong player in the Indian market, and we intend to bring together complementary products, strong domain expertise, cutting edge technologies and qualified teams to create the platform," Madhujeet Chimni, founder, Xcelerate, said.