'Snowing' in Bandung: Crazy hail coats part of the West Java capital (PHOTOS)

Coconuts
21/4/2017
While everybody in Jakarta was focused on the election on Wednesday, this is what happened in Bandung.
Yes, that photo really was taken in the capital of West Java on Wednesday afternoon. In a repost, Bandung Mayor Ridwan Kamil explained that it wasn't exactly real snow and pointed towards a possible cause for the crazy weather.
The impact of hail this afternoon in Bandung. Is this the impact of global climate change? * All fallen trees were handled by the park and police teams very well.
According to one local resident interviewed by Detik, the hail accumulated up to 15 cm in some areas, although most of it melted away within an hour. Children did their best to play with the "snow" and toss it at each other before it disappeared.
Residents also said that while heavy hail had hit Bandung several times in the last few years, it had never accumulated like this before.


In case you missed this: 

Locations You Never Thought Of Visiting Before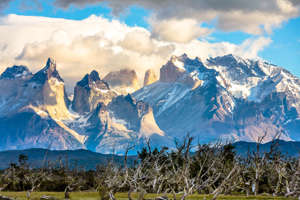 20 up-and-coming locations you probably didn't consider visiting
(content provided by Microsoft GES)
The post 'Snowing' in Bandung: Crazy hail coats part of the West Java capital (PHOTOS) appeared first on Coconuts.