Amazing archaeological finds

Photos
|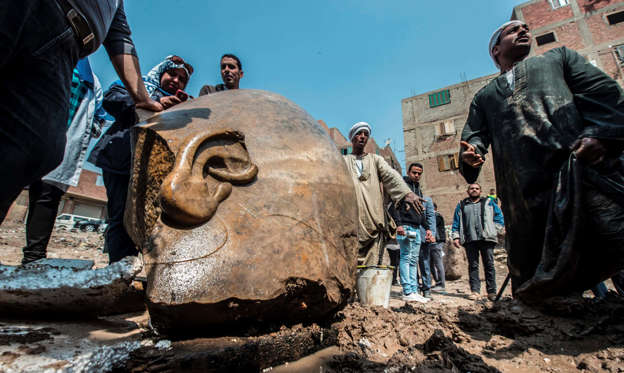 A team of archaeologists from Germany and Egypt found a colossal 26-foot (7.9 meter) statue in a Cairo slum in the Souq Al-Khamis district, near the ruins of the ancient city of Heliopolis in Egypt on March 9, 2017. Experts believe that the 3,000-year old statue to be of pharaoh Ramses II, one of the country's most famous ancient rulers. It is being hailed as one of the most important discoveries ever by the Egyptian Antiquities Ministry.
Here's a look at other famous archaeological findings around the globe.
(Pictured) Egyptian workers at at the site of the new discovery on March 9, 2017.
© Khaled Desouki/AFP/Getty Images