Sessions Fires McCabe, Who Was Set to Retire Sunday

The Wall Street Journal.
17/3/2018
Attorney General Jeff Sessions fired former Deputy FBI Director Andrew McCabe late Friday, alleging he made an unauthorized disclosure to the media and "lacked candor" in speaking to an internal watchdog.
The move comes two days before Mr. McCabe's expected retirement on Sunday. He was removed from his deputy post in January.
Mr. Sessions said he terminated Mr. McCabe's employment "effective immediately," and said he came to that determination after an "extensive and fair investigation."
Both the inspector general and the FBI's Office of Professional Responsibility concluded that Mr. McCabe made an unauthorized disclosure and lacked candor when he spoke under oath on "multiple occasions," Mr. Sessions said.
In a lengthy statement, Mr. McCabe strongly disputed the allegations, saying he had the authority to share the information with a reporter, and that he "answered questions truthfully and as accurately" as he could "amidst the chaos that surrounded" him. His lawyer said the disciplinary process was rushed and completed "in a little over a week."
The move is a striking end to Mr. McCabe's decadeslong career at the Federal Bureau of Investigation after he became a lightning rod for criticism from President Donald Trump and other Republicans.
"For the last year and a half, my family and I have been the targets of an unrelenting assault on our reputation and my service to this country," Mr. McCabe said. "The president's tweets have amplified and exacerbated it….all along we have said nothing, never wanting to distract from the mission of the FBI by addressing the lies told and repeated about us."
Mr. Trump, responding to the news on Friday night, wrote on Twitter that the firing marked "a great day for the hard working men and women of the FBI" and a "great day for Democracy." He said that Mr. McCabe "knew all about the lies and corruption going on at the highest levels of the FBI!"
The findings into Mr. McCabe's alleged misconduct deal with an October 30, 2016, Wall Street Journal report about an investigation into the Clinton Foundation, the Journal previously reported.
The 2016 report, citing a person close to Mr. McCabe, showed Mr. McCabe pushing back on Justice Department displeasure that the FBI was continuing to pursue the investigation.
Mr. Sessions' statement doesn't describe the alleged wrongdoing in detail, or reference the article at issue.
In his statement, Mr. McCabe said he was being "singled out" because he could corroborate former FBI Director James Comey's descriptions of his interactions with Mr. Trump. After Mr. Trump fired Mr. Comey last year, Mr. Comey testified that Mr. Trump had pressured Mr. Comey to end an investigation into a Trump adviser, an allegation the president has denied. That episode has been the subject of investigation by special counsel Robert Mueller.
The initial allegations against Mr. McCabe stem from a review by the Justice Department's inspector general, an internal watchdog, of the FBI's handling of the investigation into Democrat Hillary Clinton's email server and other matters. That report isn't yet public, but a section dealing with Mr. McCabe was shared with the FBI and prompted a separate internal review that led to his dismissal.
Mr. McCabe's firing comes as the FBI faces an array of criticisms, most recently from Republicans, for its handling of investigations into the 2016 presidential candidates. The inspector general is expected to issue within weeks a hard-hitting report on the FBI's pre-election handling of those investigations, a document that is likely to criticize other officials and cause further turmoil in the bureau.
"The FBI was portrayed as caving under [political] pressure, and making decisions for political rather than law-enforcement purposes. Nothing was further from the truth," Mr. McCabe said.
Mr. McCabe rose swiftly through the ranks at the agency and was tapped by Mr. Comey in January 2016 to serve as his deputy director, putting him at the center of highly charged investigations into Mrs. Clinton and Mr. Trump. Investigators have been looking into alleged Russian meddling in the 2016 election, including whether associates of Mr. Trump colluded with Moscow, an allegation both Mr. Trump and the Russian government have denied.
Mr. McCabe's wife, Dr. Jill McCabe, had run for state office in Virginia the prior year as a Democrat with the financial help of then-Virginia Gov. Terry McAuliffe, an ally of the Clintons, leading to criticism that he should have recused himself from the probes.
The FBI has said Mr. McCabe played no role in his wife's campaign, and Mr. McCabe received clearance from the FBI's ethics office to oversee the investigation into Mrs. Clinton.
Mr. Trump has repeatedly criticized Mr. McCabe on Twitter and elsewhere over his wife's campaign and other alleged issues at the FBI. Last July he asked why Mr. Sessions hadn't replaced him, calling Mr. McCabe "a Comey friend" who was tainted by the donations to his wife.
In December, after media reports about Mr. McCabe's imminent departure, Mr. Trump tweeted that Mr. McCabe was "racing the clock to retire with full benefits." The status of the pension Mr. McCabe would otherwise be able to earn after 21 years with the FBI is unclear.
FBI Director Chris Wray cited the coming inspector general's report in an email he sent to the bureau's 35,000 employees after the announcement in January that Mr. McCabe would be stepping down, though he would technically not retire until March 18. In the email, Mr. Wray wrote he wouldn't comment on the specifics of the report.
Since January 2017, the Justice Department's inspector general has been examining how Mr. Comey came to make his public statements about the investigation into Mrs. Clinton's emails, whether Mr. McCabe should have been recused from the probe and other related issues.
His investigation later unearthed thousands of text messages between a lawyer in Mr. McCabe's office and a top FBI agent on both the Clinton and Trump investigations, including messages disparaging Mr. Trump when he was a candidate. Those messages fueled accusations that the FBI had been biased in conducting the investigations. The coming report from the inspector general, Michael Horowitz, is expected to address a range of related issues.
Write to Aruna Viswanatha at Aruna.Viswanatha@wsj.com
More from The Wall Street Journal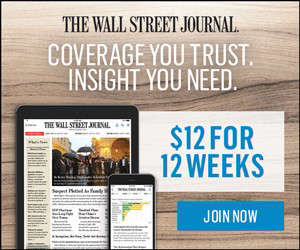 The Wall Street Journal.