Charles Yeo levels up to Reform Party chairman

Coconuts
5/8/2020
Singapore's favorite bro-speaking politico has been promoted to chairman of the Reform Party and tasked with conducting a post-mortem of its poor showing in last month's election. 
Charles Yeo, whose failed bid to represent Ang Mo Kio didn't dent his fervent fanbase, will lend some of his star power to boosting membership and reaching out to the youth vote, according to the party's statement. 
"I am hopeful about the future and pledge to do my best," 30-year-old Yeo said.
Yeo teased his new role on Instagram several days ago:
"Dear all, the Central Executive Committee of the Reform Party has elected me as the Chairman of the party – official press release coming soon. I am grateful for the honour as I was a member officially since only late 2018."
Yeo replaces Andy Zhu, who is stepping down from the party's Central Executive Committee. Also out with Zhu is treasurer Noraini Yunus, who with Yeo contested the Ang Mo Kio constituency last month. She will be replaced with entrepreneur Mahaboob Batasha. 
"We thank Andy Zhu and Noraini Yunus, who are stepping down from the CEC, for their service," the statement said. 
Yeo became a social media sensation during the general election after his poor-but-earnest performance during a political debate on a Chinese-language television channel. Since then, he's held court online, chatting about everything from his gaming habits to romantic preferences in a parlance more associated with Counter-Strike players than prospective parliamentarians.
He began volunteering with the party for the 2015 election and joined its Central Executive Committee in 2019.
On July 10, the Reform Party lost both the Ang Mo Kio and Radin Mas constituencies to the People's Action Party and saw its overall share of votes fall by over 2%. Despite its defeat, the Reform Party said it won't call it quits but instead restrategize. 
"The Reform Party is in the process of conducting a review of GE2020. The purpose of the review is to identify opportunities for the party in the future, to identify weaknesses from GE and to help the party strengthen its digital and online profile. It is expected to take several more months," it said. 
The party will also work toward expanding its basket of policy priorities to include women's rights and education. 
"[Reform Party] is also producing new manifestos by individual policy areas to complement the Green manifesto published during the GE. Currently Women and Education are at the focus group stage," it said. 
This article, Charles Yeo levels up to Reform Party chairman, originally appeared on Coconuts, Asia's leading alternative media company. 
More From Coconuts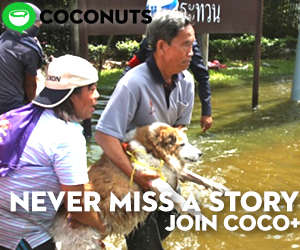 Coconuts