Miracle makers: Singaporean brothers lauded for donating organs to strangers in need

Coconuts
12/7/2019
Donating an organ is a life-changing decision; yet two brothers carried out the incredibly generous act for strangers whose stories they either read about in the news or on social media. Both made headlines on news publications yesterday, when it was brought to light that the siblings are Singapore's first ever living donors from the same family to give selflessly to save someone else's life.
Lin Hanwei, 35, was the man who responded to Eddie Tan's situation when his son made a desperate plea on Facebook on May 22 to find his father an organ donor. The 59-year-old had been battling end-stage liver disease, and his condition was worsening to the point where doctors said he only had a week left at the time of the social media appeal.
Just six days after the urgent call for help went viral, and one day after Hanwei was cleared by a transplant ethics committee, he was in surgery, Channel NewsAsia reported. About 30 people had gone for the screening, but the two other suitable donors subsequently pulled out due to family objections and concerns.
Tan went under the knife in a transplant surgery at the National University Hospital's National University Centre for Organ Transplantation (NUCOT) on May 30. He later visited Hanwei with his family after the transplant, expressing their gratitude for the man's altruistic act.
"Some people donate blood, some people donate money, we donated organs. It's a little bit more complicated, but it's the same," Hanwei told CNA.
But it turns out, Hanwei was actually inspired by his younger brother Dilun's benevolence seven years ago. In 2012, at 27, Dilun donated his kidney to Bryan Liu after stumbling upon his story in The New Paper. The six-year-old had been born with one malformed kidney, and was on dialysis for years as his mother's donated kidney had failed him after a virus attack.
Now in Secondary 2, Liu is still in touch with 34-year-old Dilun, who catches up with the boy's family on celebratory occasions and on the anniversary of the transplant.
Speaking at a media session held at the National University Health System Tower Block on Thursday, Hanwei revealed that his younger brother played in big part in his decision to donate his liver.
"My brother, ever since he donated his kidney, always made me think if I could (do the same)," Yahoo News Singapore quoted him as saying. "It was a lot easier for me to make a call because I know I will be fine — and the same goes for my family as well. So making this decision was, I think, not as difficult when my brother made his."
"A lot of people, when they find out that I'm a kidney donor, ask me, 'What do you lose?' but not many ask me what I have gained," Dilun told ST. "In a very beautiful way, I've gained a family that has been so warm towards me."
Both brothers expressed hope that their story would encourage others to become organ donors to help those in need.
Risking your future health to donate an organ to someone you share blood ties with is understandable, but doing it for someone you don't even known is a different matter. Nevertheless, the number of people stepping up to become organ donors are higher than you might think.  
The first case of a liver donor helping out a non-family member was in 2013, and NUCOT has performed 48 living donor kidney and liver transplants in total. This year has seen 18 such surgeries so far.
This article, Miracle makers: Singaporean brothers lauded for donating organs to strangers in need, originally appeared on Coconuts, Asia's leading alternative media company. 
More on MSN Lifestyle:
Surprising cancer symptoms you shouldn't ignore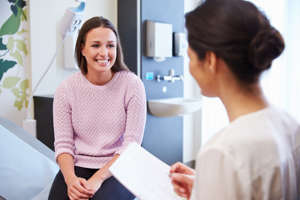 (content provided by Best Life)