Singapore Red Cross sends S$50,000 to aid Lebanon

Coconuts
6/8/2020
The Singapore Red Cross announced today it has set aside S$50,000 (US$37,000) for humanitarian aid in Lebanon after multiple explosions this week killed more than 100 people and injured thousands. 
The organization said the money would go toward the Lebanese Red Cross' emergency response and medical support efforts as it continues to monitor the situation. It also hopes to assist Singaporeans get in touch with any immediate family members who may have been affected by the disaster. 
"Our sincere and heartfelt condolences to the people of Lebanon and to the families of those who were injured or lost their lives in this tragedy," CEO Benjamin William said in a statement. 
"These are very difficult and challenging times as the world continues to fight the COVID-19 pandemic. The Singapore Red Cross will work closely with the Lebanese Red Cross and stands ready to support its efforts to assist those affected by the tragedy."
Damages from the blasts are estimated to be at least US$5 billion, according to Beirut Gov. Marwan Aboud. The death toll from the incident, which has been linked to 2,700 tonnes of ammonium nitrate stored unsafely in a warehouse, has risen to at least 135, with about 5,000 people wounded. 
Singapore's Ministry of Foreign Affairs said yesterday it has received no reports of Singaporeans affected by the blasts and has reached out to those living there who are registered with the ministry. The ministry did not specify the number of Singaporeans currently in Lebanon or its capital, Beirut. 
This article, Singapore Red Cross sends S$50,000 to aid Lebanon, originally appeared on Coconuts, Asia's leading alternative media company.
More From Coconuts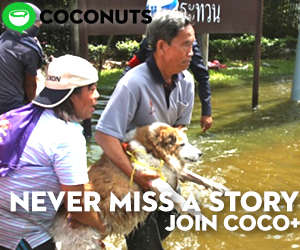 Coconuts