At CES, Experts Wrestle With What Makes a City 'Smart'

U.S. News & World Report
14/1/2018
© Jae C. Hong/AP A monorail with a Google advertisement passes the Las Vegas Convention Center on Wednesday during the annual CES expo. LAS VEGAS — The "smart cities" track at 2018's Consumer Electronics Show carried considerable hype heading into the massive Las Vegas tech conference this week, as government officials from around the world continue figuring out how best to supply their citizens with data-intensive services of tomorrow.
But, as it turns out, simply defining what does or doesn't constitute make a city "smart" is trickier than it sounds.

"A smart city, I guess at the highest level, is able to operate efficiently, use data from various sources," Joanna Wadsworth, a civil engineer and program manager with the city of Las Vegas, said during a roundtable discussion on Tuesday. "It has a lot of different definitions, because it could be how a city operates, how efficient, how we make our planning decisions, but also how we provide information to our residents."
Sin City favors itself a smart city because of its reliance on data, because of its partnerships with companies like Cisco that have brought new sensor equipment to the area, because of its trial runs with technologies like a self-driving bus around its Fremont East district.
The advent of 5G wireless communication is likely to further cities' ability to compile and distribute data – potentially opening the door to mass adoption of driverless vehicle technology.
But there isn't a one-size-fits-all approach to making a city smart. The automated parking structures cropping up in Los Angeles, for example, have been touted as smart initiatives – as have Panasonic's efforts in Colorado to construct a digitally connected highway system and design LED street lights that can help gauge snow depth.
As Wadsworth points out, however, a lot of the "smart" label comes down to how efficiently a city can deliver services that its citizens actually need. The ability to measure snowfall and strategically deploy plows and salt trucks could save cities like Denver hundreds of thousands of dollars over a winter, but they wouldn't be very practical in LA.
"What we know is that doing this well is going to require an intense process of public engagement," Rohit Aggarwala, the head of urban systems at Alphabet's Sidewalk Labs, said during a keynote discussion this week of his organization's efforts to turn Toronto into a city of the future. "A city can only work if it is co-created with the people who live and work there."
Aggarwala's Sidewalk Labs is at the forefront of researching and implementing technology and infrastructure that can allow cities to better manage traffic flows, compile information and ultimately serve their citizens.
But complicating Aggarwala's work is the fact that cities in the U.S. don't exactly have the luxury to start from scratch. Buildings, sidewalks and infrastructure are already in place – however inefficiently – and would be financially and ethically impossible to completely knock out and start over.
Certain adjustments can be made where appropriate, but Aggarwala notes a city wouldn't feel particularly "authentic" if its inner workings were simply dismantled every time a new technological advancement came around.
He also said much of the smart city dialogue has focused on the ability of autonomous vehicles to get from Point A to Point B. But the ideal smart city, he suggested, would "push machines and vehicles into the background and ... bring people back to the center of the urban environment." He said there hasn't been enough discussion about putting people first, rather than their mode of transportation.
"The world's best cities are in fact those places where people do most of their living in common areas," Aggarwala said, suggesting that his ideal smart city would include "radical mixed-use" areas that weave office buildings, residences, restaurants and public utilities into each street block to mitigate traffic booms and busts and to better integrate residents into their communities.
"A neighborhood with just office buildings is dead after work. But what makes a city really interesting is when you have layer on layer of activity," he said.
Without question, however, experts agree that what a smart city truly needs to thrive are smart citizens – or local businesses and educational institutions to generate public dollars, contribute to technological advancement and draw more talent and more companies to the area.
"What you can't necessarily control is that – if you're going to have clusters of knowledge-based economy businesses come – population can be a challenge," Montana Gov. Steve Bullock said at CES during a roundtable discussion Thursday. "That's something that I can't necessarily control. … We need folks that have the skills to fill these jobs."
Localities across the country have struggled to develop, attract and retain skilled employees to fill technically intensive positions – and that problem is only expected to snowball in the years ahead as more cities and states embrace data-intensive operations.
In an effort to mitigate the skills dilemma, cities seeking to become smarter have in some cases partnered with local universities and grade schools to more heavily push and fine-tune STEM education. Nevada Gov. Brian Sandoval on Thursday discussed investing more than $1 billion in K-12 education and working with the University of Nevada to develop more specialized engineering tracks at its Reno and Las Vegas campuses.
"It does start at the top. It really does," Sandoval said, noting that the pace of technological advancement has forced local governments to be more nimble. "There are things in our states' vocabulary that didn't exist seven years ago."
Copyright 2017 U.S. News & World Report
More from U.S. News & World Report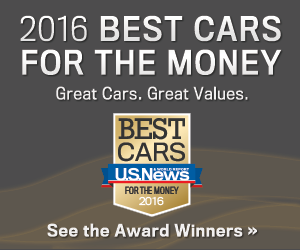 U.S. News & World Report