David Blaine accused of raping model

The Independent
20/10/2017
Video provided by Veuer
A model has reportedly accused magician David Blaine of raping her more than a decade ago.
The Daily Beast reported that model Natasha Prince claims Mr Blaine raped her in Chelsea during the summer of 2004, shortly after her 21st birthday.
An attorney for Mr Blaine did not immediately respond to The Independent's request for comment, but Mr Blaine denied the allegations through a statement his attorney, Marty Singer, issued to the Daily Mail.
"My client vehemently denies that he raped or sexually assaulted any woman, ever, and he specifically denies raping a woman in 2004", Mr Singer said.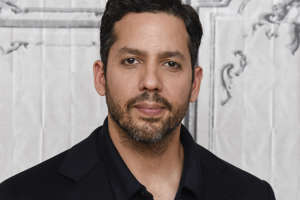 © Matthew Eisman/Getty Images Magician David Blaine. A spokesman for the Metropolitan Police confirmed they were investigating an allegation of rape, first reported in November of 2016, that matches that timeframe and location. The department said it had not conducted any arrests and declined to name anyone under investigation.
Multiple powerful men in the entertainment world have recently been toppled by accusations of sexual harassment.
Dozens of women have described nonconsensual encounters with producer Harvey Weinstein, who has since been forced out of the company he founded, and former Amazon Studios executive Roy Price resigned after being accused of harassment. Mr Weinstein has denied ever engaging in non-consensual sex, and Mr Price has denied the allegation against him.