Iran-Iraq earthquake in photos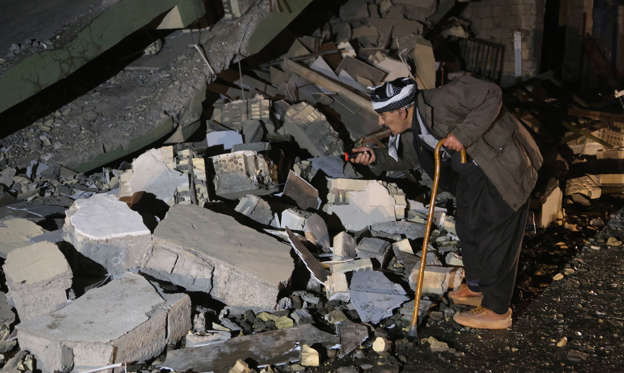 A 7.3-magnitude earthquake struck the border region of Iraq and Iran at around 11:46 pm on Nov. 12 with the epicenter being in Halabja, 350 kilometers north of Baghdad. Iranian Students News Agency (Isna) cited the death toll to be nearly 330 across the two countries while the deputy governor of Iranian border province of Kermanshah, Mojtaba Nikkerdar, said that they expect the death toll to rise.
(Pictured) An Iraqi searches for trapped citizens over the collapsed buildings after the earthquake hit northern Iraq in Derbendihan district of Sulaymaniyah.

© Feriq Fereçc/Anadolu Agency/Getty Images