Winnie the Pooh 'blacklisted' by Chinese internet censors after web comparisons to President Xi Jinping

Evening Standard
17/7/2017
(Video provided by Time)
Winnie the Pooh has been censored from Chinese social media after unflattering memes compared the honey-loving bear to the country's President Xi Jinping.
Ahead of the country's Communist party congress this autumn, posts featuring the beloved children's book character were censored on the Chinese social network Sina Weibo.
Searches for the "Little Bear Winnie" – as Pooh is called in China – returned the error message "content is illegal". Meanwhile, animated gifs fearing Pooh vanished from messaging app WeChat.
No official reason has been given, but the Financial Times cited comparisons between Mr Xi and AA Milne's fictional bear that have been widely shared online in recent years.
In 2014, a photograph of Mr Xi standing through the roof of a parade car was set alongside Pooh in a toy car.
It was named "most censored image of 2015" by Global Risk Insights, a political consultancy.
Slideshow: Strangest things banned around the world (GES Photos)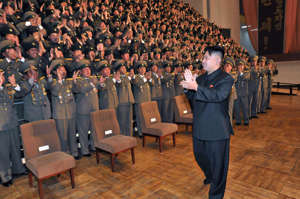 The Chinese government is famously sensitive to internal dissent and, around big political events, it adds new words to its blacklists.
However the words are usually directly linked to the events themselves.