Debunking the week's tabloid stories: Nov. 8, 2019

Gossip Cop
|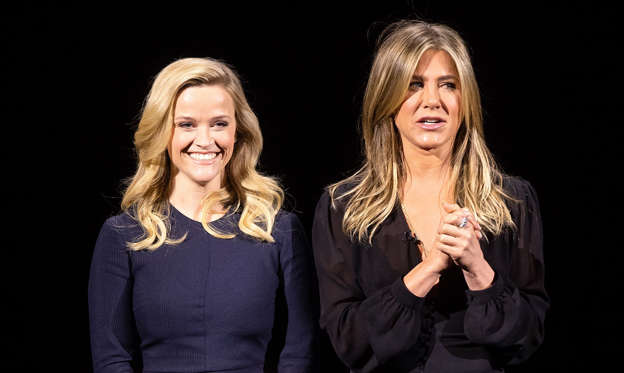 Jennifer Aniston, Reese Witherspoon blaming each other for bad 'Morning Show' reviews?
Jennifer Aniston and Reese Witherspoon are blaming each other for some of the bad reviews The Morning Show has received. According to OK!, the critical reception has caused a rift between the co-stars and co-producers, who are taking it out on each other.
An insider tells the magazine, "Jen and Reese are playing the blame game. Jen isn't happy with a lot of the decisions Reese made early on, and she's kicking herself for not speaking up." Meanwhile Witherspoon is telling people "she's made a mistake by pairing up with Jen, and that she should've chosen someone more critically acclaimed, like Nicole Kidman," according to the source.
The tabloid's story is a total fabrication. Although The Morning Show did receive some negative reviews, the show has received an overwhelmingly positive response from audiences. The series has a 95 percent audience score on Rotten Tomatoes, meaning the show is connecting with the public in a major way. In fact, the Apple TV+ series has already been renewed for a second season.
Gossip Cop checked in with Aniston's spokesperson, who confirms that the outlet's report is completely untrue. That's not surprising considering this isn't the first time OK! has attempted to pit the two actresses against each other. In July, we called out the magazine for falsely claiming The Morning Show had ruined Aniston and Witherspoon's friendship because they clashed on set.
© Walter McBride/Getty Images