The best value meal deals at 28 chains across the country
By Lacey Muszynski
of Cheapism
|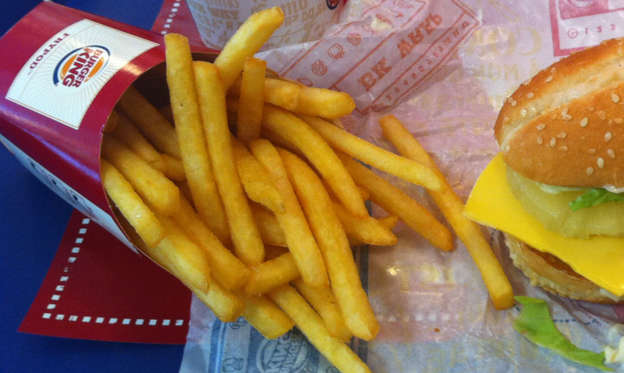 Burger King
The home of the Whopper always has a ton of meal deals available that change often, so navigate to the "Offers" section of their website or the app to see what's good.
Value Meals
$3 Double Whopper
$3 Chicken Fries and large fries
$4 Two Bacon Cheeseburgers Meal
$4 Two Whopper Juniors and two small fries
$5 Whopper Meal
$5 Two Original Chicken Sandwich and two small fries
$5 Whopper Jr. Meal for Two
$5 Crispy Chicken Sandwich Meal
$5 Croissan'wich Meal for Two
$6 Small Bacon King Combo Meal
$8.99 Whopper Meal for Two
For more great restaurant guides and dining tips, please sign up for our free newsletters. 
© Charleston P./Yelp