How Do Those Car Insurance Tracking Devices Work?

U.S. News & World Report - Cars
1/31/2017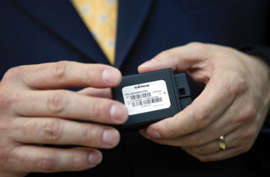 © Bloomberg / Contributor / Getty Images Insurance companies, generally speaking, are in the business of taking your money while paying out as little as possible in claims. So when insurance companies claim they want to save you money, you'd be wise to be suspicious. Ever since car insurance companies introduced tracking devices — "telematics devices" is the technical term — savvy drivers have wondered what they do, how they work, and if they really help save money on car insurance premiums.

When you install a tracking device in your car, it taps into the car's computer to capture and store data. What data, you may ask? Well, whatever data your insurance company deems relevant to determining whether or not you're a safe driver. This data is sent back to your insurance company and, if they like what they see, they'll reduce your premiums or give you credits on your account.
Research
To be fair, tracking device programs are opt-in — that means an insurance company doesn't require or force you to use one in order to get or maintain insurance coverage. You have to sign up for the program and install the device, and it's totally your choice to be tracked in exchange for possibly saving some money.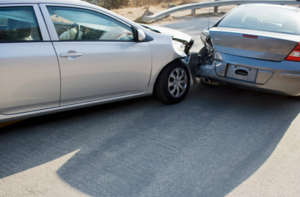 The Basics
Progressive, who launched their program in 1998, was the first auto insurance company in the United States to roll out telematics-based tracking. The program has evolved over the years and millions of customers have used it. At first, Progressive used the program to incentivize good driving habits by offering discounts to safe drivers, but in 2013, the company started using collected data to penalize bad drivers.
Other companies gradually followed Progressive's example, but it took some time. Each company's program and terms are a little different. Allstate uses a smartphone-based tracking program rather than the more common pug-in tracking device. Although remember that the potential discounts (and penalties) vary widely, and the insurance companies hold those formulas close to the vest.
If you opt in to a tracking program but it doesn't actually save you any money, you might be able to opt out without any problems. Progressive says that its program determines whether or not to offer discounts based on six months' worth of tracker use. Other insurance companies consider discounts as long as the tracker's being used, but if they're notified that the tracker is disabled or disconnected, the driver will lose any discount they've earned.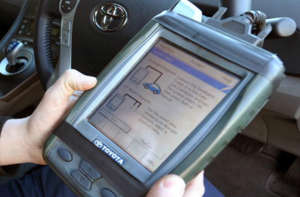 The Technical Details
Most insurance companies' telematics devices are small pieces of hardware that plug into your car's OBD-II port. (If you've ever taken your car to an auto parts store or mechanic and watched them use a handheld scanner to read error codes to diagnose a problem, it's the same port.) These devices are compatible with cars that have OBD-II computer systems, which include most modern cars built in the last 25 years or so.
Once the device is plugged into the car's computer, it can see all the data the computer collects and it grabs whatever the insurance company has programmed it to find. It then uses wireless technology to transmit that information to the insurance company.
Progressive's Snapshot program had a minor public relations problem in early 2015, when a researcher studied his tracking device and found out the data it transmitted was not encrypted, and even more alarming, the device itself was vulnerable to hackers. Progressive responded by saying that they were confident in Snapshot's security but would investigate the claims. In short, consider this a reminder that there are potential consequences to giving a company free reign over a computer — and don't forget that's what controls your car.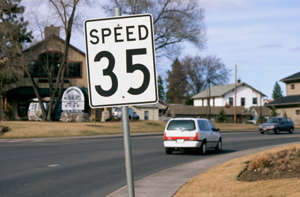 What They Track
Some insurance companies disclose what their devices track, but others don't, and it's up to customers to decide whether or not those terms are acceptable to them. To be clear, an OBD-II-based tracker is capable of finding, storing, and transmitting any bit of data in the car's computer. You should carefully consider how much you trust your insurance company.
Insurance companies are mostly interested in data that paints a picture of a driver's habits, which helps the company figure out if the driver is likely to cost them money in claims. Commonly-cited types of data include when the car was used, distance driven, and time spent driving. They also want to know how fast a driver typically drives and how often the driver brakes hard, both of which are indicators that the driver takes risks and doesn't pay attention. Finally, and perhaps most controversially, the devices can track a car's location.
Insurance companies say that this data might someday be used to resolve insurance disputes — for example, using speeds and braking distances to recreate a crash scene and determine which driver was at fault, rather than relying on first-hand and witness accounts. Critics, on the other hand, don't really see this scenario as a benefit; rather they fear that this might lead to misuse or abuse of these devices.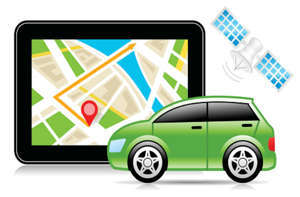 Consumer Response
While plenty of customers have tried out telematics tracking programs in exchange for potential insurance discounts, many others say it's simply not worth it. A lot of customers have told the press that they didn't receive discounts even after carefully driving and earning a clean tracker record. (Of course, there's always the possibility that the insurance agents didn't agree on particular drivers' records, and they'd be quick to point out that discounts aren't guaranteed.) It's almost certain that some customers will save money with these programs, but it seems to be more the exception than the rule.
Customers who opt out of the programs cite a number of privacy related concerns. According to a study published by Pew Research Center in January 2016, location tracking is the biggest concern. Most customers understand why an insurance company would want to see speed data — the faster you go, the more dangerous it is, and distance data — the more you drive, the more risk you incur. But customers believe that location data is irrelevant as far as driving behavior is concerned, and it crosses a privacy line few are willing to accept just to save a little money.
Finally, some customers say it may only be a matter of time before insurance companies require these devices, rather than simply encourage them. When that fine line of privacy is completely eroded, insurance companies' profits will soar while their customers are constantly monitored. If insurance companies get to the point of developing a new business model based on totally customized insurance rates, it might actually be a relief when autopilot technology becomes the norm.
More from U.S. News & World Report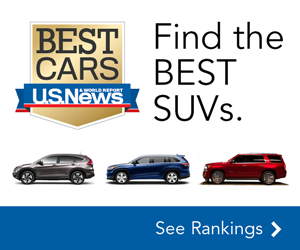 U.S. News & World Report - Cars