Most Fuel-Efficient SUVs of 2017

By Mike Meredith
of AutoNXT
|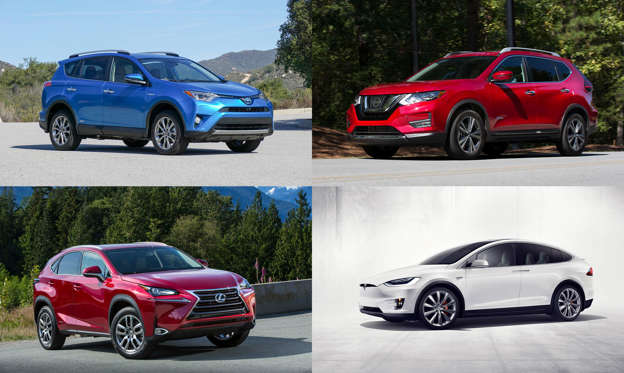 Fuel-Efficient SUVs
Sport-utility vehicles and crossovers continue to be the hottest automotive segment in America — their versatility makes them an attractive alternative to sedans, minivans and wagons. That said, those who need an SUV or crossover don't have to forgo good fuel economy. With hybrids, electrics, diesels and even highly-efficient gas engines, the 2017 SUV lineup offers plenty of fuel-efficient choices. Since most SUV buyers are looking for all-wheel drive, let's review the most fuel-efficient all-wheel-drive sport utes on the market. Note that EPA fuel economy is listed as city / hwy / combined mpg.
Research new SUVs on MSN Autos | Follow MSN Autos on Facebook
© Perry Stern, Auto Content Exp, Nissan North America, Inc., Tesla Motors, Toyota Motor Sales, U.S.A.