Must-Have Car Features: Don't Drive Home Without Them

Consumer Reports
8/22/2018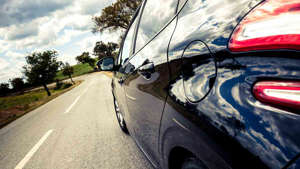 Consumer Reports has no financial relationship with advertisers on this site.
Today's car buyers have a dizzying array of options, packages, and accessories to choose from. There is great temptation to grab them all, but costs add up quickly. 
CR experts have assembled a list of key features to consider, balanced across safety and conveniences. Just as important: We have flagged those added-cost items that can be skipped.
Must-Haves
Advanced Safety Features (in order of importance to CR)
Automatic emergency braking: Automatically applies brakes to prevent a collision or reduce the force of an impact.
Forward-collision warning: Provides visual and/or audible warnings to alert the driver that a collision may be imminent.
Blind-spot warning/alert: Gives a visual and/or audible notification if a vehicle is at the car's flanks, where the driver may not be able to see it easily.
Rear cross-traffic warning: Notifies the driver that an object or vehicle out of rear-camera range could be moving into the car's path.
Lane-keeping assist: Provides corrective steering input or braking when the car crosses lane markings without the driver activating the turn signal.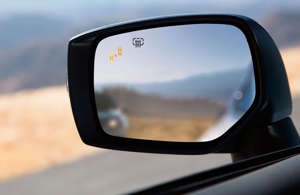 Convenience Features
Knobs for volume, tuning, and power for the audio system: 
We prefer physical knobs, because touch-screen-only controls for these functions are distracting to use when driving.
Automatic day/night mirrors: These help prevent driver distraction from bright lights in the rearview mirror.
Power driver's seat with height-adjustable lumbar support: These have a greater range of adjustments than manual ones and help reduce fatigue.
Consider Skipping
Bigger wheels: Optional larger wheels often result in a stiffer, less comfortable ride and can be more expensive to replace when damaged.
Built-in navigation systems: They are typically costly. Instead, use Android Auto and Apple CarPlay, which allow drivers to tap into smartphone mapping apps directly.
Rear entertainment units: Relatively inexpensive tablet computers can carry movies, books, and games, and most newer vehicles have rear USB outlets to keep them charged. That makes expensive DVD-based systems obsolete.
Editor's Note: This article also appeared in the October 2018 issue of Consumer Reports magazine.
Consumer Reports has no financial relationship with advertisers on this site.
Consumer Reports is an independent, nonprofit organization that works side by side with consumers to create a fairer, safer, and healthier world. CR does not endorse products or services, and does not accept advertising. Copyright © 2018, Consumer Reports, Inc.