2014 Chevrolet Camaro: What You Need to Know

U.S. News & World Report
10/3/2017
The 2014 Chevrolet Camaro ranks in the top half of the sports car class. Its best trait is its perfect safety score. However, the lower trims can't compete with rivals when it comes to handling, and its cramped interior has too many hard plastics. 
The 2014 Chevrolet Camaro is ranked:
Is the 2014 Chevrolet Camaro a Good Used Car?
The 2014 Chevrolet Camaro is a good used sports car, thanks mainly to its perfect safety score and straight-line performance. It has flaws, though – namely, trouble tackling curves at higher speeds. Its poor outward visibility can be an issue, too.
Used 2014 Chevrolet Camaro Performance and Interior
The rear-wheel-drive 2014 Chevrolet Camaro has a base 323-horsepower V6 engine. Two available V8 engines offer even more power: 426 and 505 horsepower, respectively. The Camaro's weight impedes its handling, though handling gets better in higher trims with a limited slip rear differential, an upgraded suspension, and performance traction management. A six-speed manual transmission is standard, while a short-throw six-speed manual and a six-speed automatic transmission with manual shifters are available. The EPA reports that the base 2014 Camaro gets up to 19 mpg in the city and 29 mpg on the highway, which is about average for a muscle car. The supercharged V8 returns the worst fuel economy in the lineup: 12 mpg in the city and 18 on the highway.
The 2014 Camaro has room for four on cloth seats. The front power-reclining seats have good legroom, but taller drivers might wish for more headroom due to the coupe's low-profile roof. (This is not as much of a problem with the convertible.) The rear seat is cramped – even by sports car standards. Also, the Camaro's wide roof pillars and small windows limit forward and rearward visibility.
The base Camaro doesn't offer much in the way of standard interior equipment beyond Bluetooth for phones, satellite radio, OnStar, and steering wheel-mounted audio controls. In higher trims, you might find items like an upgraded stereo system, a USB port, navigation, and Chevy's MyLink infotainment system with a 7-inch touch screen. The MyLink system is slow to respond to user inputs and can have trouble with voice commands.
Used 2014 Chevrolet Camaro Prices
The price of a used 2014 Chevrolet Camaro ranges from about $15,300 for the base 1LS trim to around $47,600 for the Z/28 trim. Prices vary depending on the vehicle's condition, mileage, features, and location.
We Did the Research for You: 46 Reviews Analyzed
Our used car rankings and reviews are not based on our own opinions. Instead, we compile the findings of the automotive press along with information like safety scores, reliability reports, and total costs of ownership. We analyzed 46 professional reviews for this 2014 Chevrolet Camaro overview to help you make a buying decision.
Why You Can Trust Us
U.S. News & World Report has been ranking cars, trucks, and SUVs for a decade, and our Best Cars team has 75 years of combined experience in the automotive industry. To ensure our impartiality, we don't accept expensive gifts or trips from carmakers or dealers, and an outside team handles our site's advertising.
How Reliable Is the 2014 Chevrolet Camaro?
The 2014 Chevrolet Camaro has an above-average reliability rating of 3.5 out of five from J.D. Power – among the best in the sports car segment.
How Safe Is the Camaro?
The 2014 Chevrolet Camaro earned a perfect five-star rating from the National Highway Traffic Safety Administration, with five stars in all conducted crash tests. The Insurance Institute for Highway Safety did not crash test the Camaro. A rearview camera with rear-park assist is available in some used models.
Should I Consider Another Used Camaro?
The 2014 Chevy Camaro is part of the sports car's fifth generation, which started with the 2010 model. You may want to consider the 2013 Camaro to save money, but you'll miss out on the 2014 model's refreshed exterior styling.
Which Used Chevrolet Camaro Is Right for Me?
The base Camaro comes in the following trim levels: 1LS, 2LS, 1LT, 2LT. There are also the 1SS and 2SS trims, as well as the Z/28 and ZL1. The base 1LS includes steering wheel-mounted controls for audio and cruise control, a six-speed manual transmission, Bluetooth, OnStar, and satellite radio. The 2LS has a six-speed automatic. The 1LT has six-way power driver and front passenger seats, a USB port, and Chevrolet MyLink radio. The 2LT offers leather-appointed seating, a color head-up display, four-pack auxiliary gauges, and Boston Acoustic premium sound system. The Camaro SS moves up to the V8 engine. The 1SS has Brembo ventilated disc brakes, SS-specific front and rear fascias and seat embroidery, a limited-slip rear differential for better handling, and electric power steering. The 2SS is similar to the 2LT trim. The high-performance Camaro Z/28 comes with a 505-horsepower V8 engine, Recaro seats, carbon ceramic brakes, aluminum wheels, and only one interior speaker among other weight-reduction moves. The ZL1 gets a supercharged V8, heated front seats, sueded microfiber seating surfaces, Magnetic Ride Control, and performance traction management.
Even with the Camaro's above-average reliability, you might want to consider a certified pre-owned model. For all of its certified pre-owned vehicles, Chevy extends the original new-car powertrain warranty to six years or 100,000 miles and provides a one-year/12,000-mile bumper-to-bumper limited warranty. Chevrolet CPO vehicles must pass a 172-point inspection. Additional benefits like towing and roadside assistance may be available, so read Chevy's warranty page carefully.
2014 Chevrolet Camaro and Other Cars to Consider
Which Is Better: 2014 Chevrolet Camaro or 2014 Ford Mustang?
The base 2014 Ford Mustang comes with a standard 305-horsepower V6 engine that is not as powerful as the Camaro. Both handle better as you move away from the base models. The Mustang and Camaro have cheap plastic interiors, but the Chevy's superior available infotainment system makes it the better choice by the slimmest of margins.
Which Is Better: 2014 Chevrolet Camaro or 2014 Dodge Challenger?
The 2014 Dodge Challenger, like the Camaro, has cheap interior parts. The Camaro has much better handling – which isn't saying much – and a more powerful base V6 engine. The Chevy also offers above-average reliability, while the Dodge has a below-average rating. The Camaro's performance and reliability make it the better choice.
Read the full 2014 Chevrolet Camaro reviewon U.S. News & World Report for more details, photos, specs and prices.
More from U.S. News & World Report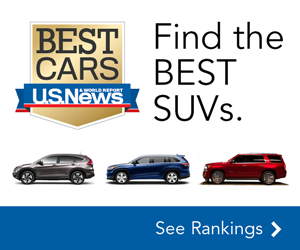 U.S. News & World Report