2014 Dodge Challenger: What You Need to Know

U.S. News & World Report
10/11/2017
The 2014 Dodge Challenger sits in the bottom half of our sports car rankings due to its below-average reliability and relatively low performance scores compared to many rivals. While it has good safety scores, the Challenger's ownership costs are high, and its features and interior quality are unimpressive for its price point. 
The 2014 Dodge Challenger is ranked:
Is the 2014 Dodge Challenger a Good Used Car?
Muscle car shoppers will likely be satisfied with the 2014 Dodge Challenger, but many class competitors offer more engaging handling. Though the Challenger's roomy back seat is a nice touch for a sports car, finicky features and a spartan cabin design limit its appeal as a daily driver.
Used 2014 Dodge Challenger Performance and Interior
The 2014 Dodge Challenger's base engine is a Pentastar V6 that produces 305 horsepower. Two Hemi V8 engines are available: R/T models have a 5.7-liter that makes 372 or 375 horsepower (depending on the transmission), while the 6.4-liter in the SRT8 puts out a whopping 470 horsepower. All models can be found with a five-speed automatic transmission, while a six-speed manual is available with V8-equipped models. Fuel economy estimates for the Challenger range from the base model's 18 mpg in the city and 27 mpg on the highway to the SRT8's 14 mpg in the city and 23 on the highway.
The V6 is capable enough – but that's not what you're looking for in a Challenger, is it? The R/T V8 is more authoritative, while the SRT8 can push you back in your seat when you hit the gas. The V8's available manual transmission offers an even more engaging drive than the muted automatic transmission.
While a properly equipped Challenger can rocket off the line, its handling isn't as athletic as many rivals. On the plus side, the suspension is soft enough for a pleasant ride quality. All models are available with a stiffer performance-tuned suspension that boosts the Challenger's agility.
The Challenger coupe seats five on standard cloth upholstery, with a standard power-adjustable driver's seat. Some models may have heated front seats and leather or premium Nappa leather upholstery. Up front, the Challenger's seats are flat and wide, making them comfortable for long trips. However, they lack support on the sides. The Challenger sticks out in its class with its spacious cabin – two adults can easily fit in the back seat, and at 16.2 cubic feet, trunk space is comparable to a large sedan. There are three complete LATCH car-seat connections in the second row.
Standard features in the 2014 Challenger include proximity keyless entry and push-button start. Optional equipment includes Bluetooth, a USB port, voice command activation, satellite radio, a touch-screen infotainment system, navigation, an 18-speaker Harman Kardon stereo, and rear parking sensors. The Challenger's cabin features hard plastics and a ho-hum design. The touch-screen interface also feels outdated and clunky.  
Used 2014 Dodge Challenger Prices
Average prices of a used 2014 Dodge Challenger range from around $17,000 for a base SXT model to about $32,400 for the high-performance SRT8. Factors that affect the car's price are condition, mileage, and features, as well as your region of the country.
We Did the Research for You: 46 Reviews Analyzed
Our reviews aren't based on our testimonies of vehicles – rather, we analyze the consensus opinions of the automotive press and include other data like crash test scores, reliability ratings, and cost of ownership estimates.
Why You Can Trust Us
U.S. News & World Report has been ranking cars, trucks, and SUVs for a decade. Our team has over 75 years of combined experience in the automotive industry. To ensure our reviews remain impartial, we don't accept expensive gifts or trips from car companies, and an outside team handles our advertising.
How Reliable Is the 2014 Dodge Challenger?
The 2014 Dodge Challenger has a reliability rating of 2.5 out of five from J.D. Power and Associates, which is just below the industry-wide average of three out of five. The sports car class doesn't offer many cars with high reliability, but both the 2014 Ford Mustang and 2014 Chevrolet Camaro have above-average reliability.
How Safe Is the Challenger?
The 2014 Challenger earned a five-star overall rating from the National Highway Traffic Safety Administration, with five stars in the frontal and side crash tests and four stars in the rollover test. It was not evaluated by the Insurance Institute for Highway Safety.
Rear parking sensors are the only driver assistance or advanced safety feature in the 2014 Challenger. Amenities like a rearview camera and blind spot monitoring were made available with the 2015 model.
Should I Consider Another Used Challenger?
The 2014 Challenger is part of the car's first modern generation, which began with the 2008 model year. There were few major changes over the previous couple of years, so you can likely get a similar car – and save money – by considering an older model year.
Which Used Dodge Challenger Is Right for Me?
The Dodge Challenger Coupe is available in seven trim levels: SXT, SXT Plus, SXT Rallye Redline, R/T, R/T Plus, R/T Classic, and SRT8. For real muscle car power, you'll want one of the R/T versions; it'll get you a V8 under the hood instead of the merely adequate V6.
Because of the Challenger's low reliability rating, you may want to consider a certified pre-owned model. For certified pre-owned Dodge vehicles, the original new-car powertrain warranty is extended to seven years or 100,000 miles. CPO vehicles under the Chrysler umbrella also get a three-month/3,000-mile Maximum Coverage Care warranty. There are restrictions related to mileage and models, so read the Dodge warranty page carefully.
2014 Dodge Challenger and Other Cars to Consider
Which Is Better: 2014 Dodge Challenger or 2014 Ford Mustang?
The 2014 Ford Mustang is a better overall sports car than the Challenger. Though both cars make the same amount of horsepower from their standard V6 engines, the Mustang has better handling. Its available V8s are also stronger than the Challenger's. You'll get more rear passenger space with the Challenger, but the Mustang has an above-average reliability score in contrast to the Challenger's below-average rating.
Which Is Better: 2014 Dodge Challenger or 2014 Chevrolet Camaro?
Like the Mustang, the 2014 Chevrolet Camaro gets above-average reliability, but overall performance between the Camaro and Challenger is comparable. Both can feel bulky going through turns, though the Camaro's standard V6 engine edges out the Challenger's. Inside, the Chevy offers little rear-seat space, and tall drivers might lack headroom. The Camaro has subpar cabin materials and a finicky infotainment system.
Which Is Better: 2014 Dodge Challenger or 2014 Dodge Charger?
The 2014 Dodge Charger is a large sedan that gets some of the best performance scores in its class. It offers a potent base V6 engine and similar V8 options to the Challenger. Despite its large size, the Charger offers better handling than the Challenger, with precise steering and strong brakes. The Charger also has lower purchase and ownership costs, and it offers modern amenities like a rearview camera, driver assistance features, and an upgraded version of the infotainment system. The Charger is the better car.
Read the full 2014 Dodge Challenger reviewon U.S. News & World Report for more details, photos, specs and prices.
More from U.S. News & World Report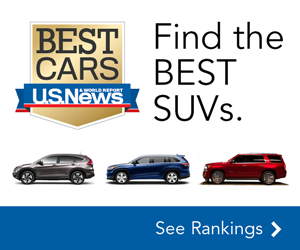 U.S. News & World Report