Mysterious Lexus LFA Widebody Test Mules Spied Lapping The 'Ring
motor1
10/10/2018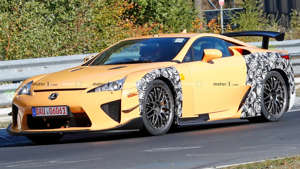 Could the Gazoo Racing division be evaluating parts for the GR Super Sport hypercar?
Lexus LFA production ceased in December 2012. This makes seeing a pair of camouflaged test mules lapping the Nürburgring an incredibly weird sight. However, it's clearly happening, so now we need to figure out why the company is slicing up two of its old models and putting them back on the track.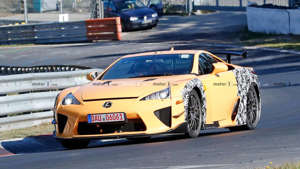 © Motor1.com Lexus LFA Test Mule Spy Shots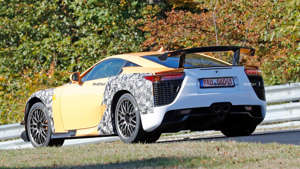 © Motor1.com Lexus LFA Test Mule Spy Shots
This LFA wears camouflage over the front and rear fenders, and they are visibly wider than on the standard car. The plain white rear bumper indicates tweaks back there, too. The canards at the front corners and big wing identify the starting point for these modifications as the hardcore Nürburgring Edition, rather than a run-of-the-mill LFA.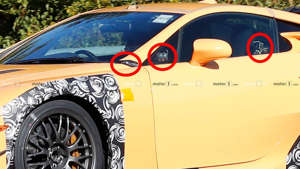 Equipment visible through the window, on the roof, and on the fender indicates that the LFA has sensors onboard for gathering driving data. This suggests that Lexus is serious about having the info to understand the effect of the changes to this car's ability to lap the 'Ring.
Lexus execs have largely downplayed the chance of an LFA successor. This turns our thinking to Toyota working on its upcoming GR Super Sport hypercar. Perhaps, the Gazoo Racing crew are evaluating suspension or braking tech for the future model. The new pieces might require tweaking the fenders.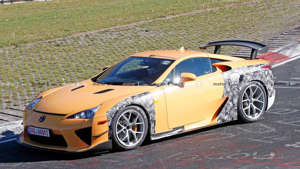 © Motor1.com Lexus LFA Test Mule Spy Shots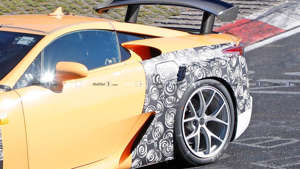 © Motor1.com Lexus LFA Test Mule Spy Shots
The other test mule has the same body modifications but a different wheel and tire package that completely fills the wells. This vehicle adds the other possibility that Toyota is evaluating various wheel and tire combos for its hypercar.
Toyota's Gazoo Racing division is handling the job of turning the GR Super Sport Concept into a production vehicle. It'll use a powertrain taking elements from the TS050 hybrid race car. Power will come from an electrically assisted 2.4-liter biturbo V6 with 986 horsepower (735 kilowatts). Prices will be above $1 million, and the vehicle will reportedly conform to the new FIA World Endurance Championship requirements that will put hypercar-derived models on the track.
Source: Carpix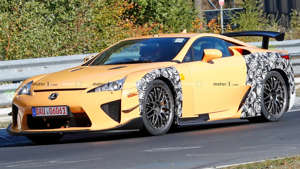 Get the latest news about future cars on MSN Autos