See All Five Toyota Supra Generations Together For The First Time
motor1
7/17/2018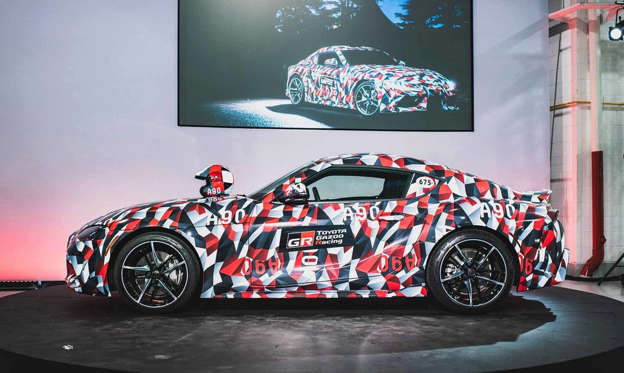 Toyota Supra Generations
© Motor1.com/Hersteller
The invitation-only event happened in the UK shortly after the prototype tackled Goodwood.
With the 2018 Goodwood Festival of Speed disappearing in the rear view mirror, we move forward having witnessed the new Toyota Supra in action, albeit still wearing a camo wrap. For a modest group of Supra owners in the UK the event was a bit more exciting, as Toyota held an invitation-only party in Sussex not long after the world watched the new A90 climb the famous hill. The gathering brought together 84 people and 50 Supras representing all four generation of the sports car. Unless Toyota held some super-secret family reunion at the company headquarters, this marks the first meeting between the latest generation and its forefathers.
Research
We won't lie – we're a bit jealous we weren't there but at least Toyota grabbed a few photos and some video of the occasion. Toyota's chief engineer for the new car Tetsuya Tada was also in the house to talk shop with Supra fans, and since we haven't been able to find any sort of super-secret information from this meet making its way through the internet, we suspect Tada did a lot of smiling without revealing new stats.
According to Toyota, most of the cars in attendance were fourth-generation A80 models. That's certainly the era that saw the Supra rise to legendary status, but we also have a soft spot for the first-generation Celica Supra. Given what we've seen thus far on the A90's dimensions, we can't wait to get the oldest and newest models together for a photo shoot because they should match up quite well.
That will have to wait until later in 2019. We don't have an exact reveal date, but Toyota has said the wrap will come off early next year with production models available closer to summer. When it finally does take center stage, we know it will have a rather svelte weight in the neighborhood of 3,300 pounds (1,500 kilograms) and produce similar levels of torque to what's currently available in the Lexus F Series cars. In other words, it should be an exquisite sports car.
Source: Toyota