2016 Ford Mustang: What You Need to Know

US News & World Report - Cars
4/30/2018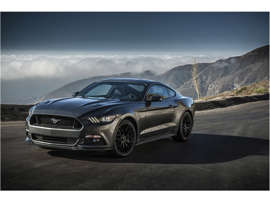 Every model in the 2016 Ford Mustang lineup has brawny power and athleticism. The Mustang also has a top safety rating and a modern cabin. A poor reliability rating, however, keeps it in the middle of our sports car rankings.
The 2016 Ford Mustang is ranked:
Is the 2016 Ford Mustang a Good Used Car?
From interior design to horsepower and handling, the 2016 Ford Mustang is the epitome of an American muscle car. It offers athletic handling and powerful engine options and comes as either a coupe or a convertible. This fun-to-drive sports car is reasonably priced and loaded with technology options. On top of that, it has some of the best safety ratings in its class.
Why You Can Trust Us
Our used car rankings and reviews are based on our analysis of professional automotive reviews, as well as data like crash test scores, reliability ratings, and ownership expenses. We researched 27 Ford Mustang reviews to help you decide if it's the right used car for you.
The U.S. News Best Cars team has been ranking cars, trucks, and SUVs since 2007, and our staff has a combined 75 years of automotive industry experience. To ensure our impartiality, our staff never takes expensive gifts or trips from car companies, and an outside team handles the advertising on our site.
How Much Is the 2016 Ford Mustang?
According to the more than 1,600 used 2016 Ford Mustang listings on our site, you'll pay between $16,000 and $48,000 for this vehicle. The average list price is just under $24,000. Your price will vary depending on the car's condition, mileage, location, and features.
How Much Does the 2016 Ford Mustang Cost to Own?
Before deciding on a used car, it's important to consider the associated costs to keep it on the road. Five-year estimated costs for gas, insurance, maintenance, and repairs are nearly $27,600 for the 2016 Mustang. That's on the low end for a sports car. Most competitors, including the 2016 Chevrolet Camaro and 2016 Dodge Challenger, have estimated five-year expenses of more than $30,000.
Is It Better to Buy a Used or New Mustang?
A new 2018 Ford Mustang starts at $25,680, which is only $1,680 more than the average price of a 2016 model. Check our Ford deals page for possible cash back incentives that could narrow that price difference. The new model has refreshed styling, an available 10-speed automatic transmission, more available features, and a stronger V8 engine in the Mustang GT model. Purchasing these, however, will quickly raise the Mustang's price. If you're happy with a base model, go with the 2018 Mustang. An average-priced 2016 Mustang, however, will likely be better equipped.
If you want a new sports car in the same price range as the 2016 Mustang, you won't find many options. Both the 2018 Camaro and Challenger's base models will cost several thousand more than a used 2016 Mustang.
How Reliable Is the 2016 Ford Mustang?
The 2016 Mustang has a below-average predicted reliability rating of 2.5 out of five from J.D. Power.
2016 Ford Mustang Recalls
As of this writing, the 2016 Mustang has two safety recalls. One deals with an oil leak from the engine cooler hose, which can cause the engine to fail and increase the risk of a crash. There's also a recall for damaged seat belt and LATCH components, which may improperly restrain and possibly injure occupants in the event of an accident.
See more information on Ford Mustang safety recalls »
Which Model Year of the Ford Mustang Is Best?
The 2016 model is part of a Mustang generation that began with a full redesign for the 2015 model year. The car saw a few key updates for 2016: The user-friendly available SYNC 3 infotainment system was introduced (replacing the complicated MyFord Touch), and the GT350 and GT350R models made their debuts. Because there were no significant changes for 2017, you can save money and get the same features by purchasing a 2016 Mustang.
You can save more money by purchasing a 2013 or 2014 model; each score well in our rankings. They don't, however, have the more aggressive styling of 2015 and later models, and their infotainment systems are poor.
Which Used Ford Mustang Model Is Right for Me?
The 2016 Mustang has a generous list of engines, trims, and body styles. There are two body styles: fastback (coupe) and convertible. You'll also find four engines: a V6 (base), a turbocharged four-cylinder (EcoBoost), a 5.0-liter V8 (GT), and a 5.2-liter V8 (Shelby GT350 and GT350R). The V6 and Shelby models come in one trim, and you can choose between base and Premium on EcoBoost and GT models.
The Ford Mustang EcoBoost engine offers everyday commuters energetic acceleration, as well as better fuel economy estimates than the base engine. The Premium trim is a nice upgrade for those who want luxury and technology treats like leather upholstery, dual-zone automatic climate control, heated and cooled front seats, aluminum pedals and trim, and the SYNC 3 infotainment system. Power-hungry drivers should go for the Mustang GT Fastback coupe, which has the added muscle of a 5.0-liter V8 engine and other performance enhancements like stronger brakes and a stiffer suspension.
Certified Pre-Owned Ford Mustang Warranty
Because of the Mustang's poor reliability rating, you may want to consider a certified pre-owned model. For its certified pre-owned vehicles, Ford extends the original new-car powertrain warranty to seven years or 100,000 miles and provides a one-year/12,000-mile limited warranty. Each CPO vehicle must pass a 172-point inspection. Additional benefits like towing and roadside assistance may be available, so read the Ford warranty page carefully. The model's original sale date determines whether it is eligible for the CPO program.
You may want to look at competing brands' CPO programs, however, as many provide more services and benefits than those offered by Ford.
How Safe Is the Mustang?
The 2016 Mustang has an excellent safety score. It performed well in crash tests by both the Insurance Institute for Highway Safety and the National Highway Traffic Safety Administration. It earned a top rating of Good in three IIHS evaluations and a perfect five stars in all NHTSA testing.
The Mustang is available with more active safety features than most competing sports cars. Beyond the standard rearview camera, it's available with adaptive cruise control, blind spot monitoring, forward collision warning, and cross traffic alert.
2016 Ford Mustang Versus the Competition
Which Is Better: 2016 Ford Mustang or 2016 Chevrolet Camaro?
The 2016 Chevrolet Camaro is the better sports car, though you'll probably pay a couple thousand more for it. The Camaro was completely redesigned for 2016, and it has stronger V6 and V8 engines than the Mustang's V6 and GT counterparts. The Camaro has thrilling handling, a luxurious interior, one of the highest predicted reliability ratings in the class, and better base-engine fuel estimates than the Mustang's.
Which Is Better: 2016 Ford Mustang or 2016 Dodge Challenger?
The 2016 Dodge Challenger has five seats and is one of the few two-door sports cars with adult-friendly back seats. It also has one of the largest trunks in the class and a straightforward infotainment system. Additionally, the Challenger gets you a few more highway mpgs than the Mustang. While the Challenger's spaciousness makes it more functional, the Mustang's excellent safety rating, lower cost, and stellar performance give it the edge.
Which Is Better: 2016 Ford Mustang or 2016 Dodge Charger?
The 2016 Dodge Charger is a large four-door sedan that has the power of a muscle car. It offers a range of potent engines and has athletic handling, though it's not as nimble as a coupe. If you need lots of space for your family and belongings, the Charger is a good alternative to the Mustang.
2016 Mustang Performance
How Does the 2016 Ford Mustang Drive?
Four engines are available for the 2016 Mustang, and they all put out plenty of punch. The base V6 generates 300 horsepower and peppy acceleration, so highway passing power isn't a concern. The EcoBoost features a turbocharged engine that produces 310 horsepower with a smooth power delivery. If you prefer a hearty exhaust note and more muscle, you'll want the Ford Mustang GT or Ford Mustang Shelby GT350. Both come with beefy V8 engines that produce 435 horsepower and 526 horsepower, respectively. Rear-wheel drive and a six-speed manual transmission are standard, and a six-speed automatic is available in all but the Mustang GT350. The Mustang has tight steering and is stable around corners. It also feels smooth over most road surfaces.
Does the 2016 Ford Mustang Get Good Gas Mileage?
With the base model and an automatic transmission, the Mustang gets below-average fuel economy estimates of 19 mpg in the city and 27 mpg on the highway. The EcoBoost engine with the automatic transmission earns better estimates of 21 mpg in the city and 31 mpg on the highway.
2016 Mustang Interior
How Many People Does the 2016 Mustang Seat?
You can choose between a convertible or coupe body type. Other than the two-seat Shelby GT350R, all models can seat four. However, with the cramped back seats, you might want to cap occupancy at two up front, where it's comfortable and spacious. The Mustang's interior features a contemporary design, retro touches, and first-class materials. There is also good forward visibility from the driver's seat.
How Many Car Seats Fit in the 2016 Ford Mustang?
Two complete sets of LATCH child-seat connectors are located on the rear seats.
2016 Ford Mustang Features
Included in the Mustang's long list of standard features are Bluetooth, two USB ports, cruise control, a voice-controlled infotainment system, and MyKey, which allows you to set speed and audio volume limits for other drivers of your Mustang. Also standard is a feature that allows you to record lap times and other performance data. Available features include a 12-speaker Shaker audio system and the SYNC 3 touch-screen infotainment system, which has intuitive menus that you operate using smartphonelike gestures such as pinch-to-zoom.
2016 Ford Mustang Dimensions
Ford Mustang Cargo Space
The 2016 Mustang coupe (fastback) has 13.5 cubic feet of trunk space and a 50/50 split-folding seat. That's more trunk space than most sports coupes have. Convertible models offer a generous 11.4 cubic feet of trunk space.
2016 Mustang Length and Weight
The 2016 Mustang measures almost 15.7 feet in length. Its base curb weight ranges from 3,524 to 3,729 pounds, depending on the engine and transmission.
Where Was the 2016 Ford Mustang Built?
Ford manufactured the 2016 Mustang in Michigan.
Read the full 2016 Ford Mustang reviewon U.S. News & World Report for more details, photos, specs and prices.
More from U.S. News & World Report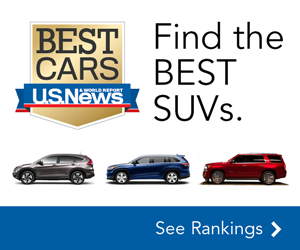 US News & World Report - Cars