2009 Acura RDX: What You Need to Know

U.S. News & World Report - Cars
11/17/2016
The 2009 Acura RDX is a well-rounded 2009 compact SUV with comfortable seating and sporty handling, as well as a fairly generous cargo area. Still, reviewers complained that some interior tech is hard to figure out and some interior materials feel cheap.
The 2009 Acura RDX is ranked:
When it was new, critics said the RDX nicely blends the practicality of a compact SUV with athletic, yet refined handling. While some found fault with the interior fit and finish, most were impressed with the RDX's available interior features and technology.  
Powering the RDX is a 240-horsepower four-cylinder engine that most critics said is strong and nicely paired with the vehicle's low curb weight. Still, some critics griped about turbo lag and said the four-cylinder has less refinement than a V6. All-wheel drive is standard, and critics liked the stability and traction it gives the RDX. Fuel economy is about average for the class at 17/22 mpg city/highway. The RDX can carry up to 60.6 cubic feet of cargo, which is fairly good for the class.
Inside, critics liked the RDX's comfortable seats and high-tech features, but some said its cabin materials are low-quality. The RDX is equipped with many standard features, including leather seats, a power sunroof, Bluetooth, dual-zone climate control and a seven-speaker stereo with a six-disc CD changer and satellite radio. A technology package adds to that a rearview camera, a 10-speaker stereo and a climate control system that automatically adjusts based on the intensity of the sun. The RDX is mostly unchanged since 2007, so you may be able to save some money by considering an older model.  
Other Cars to Consider
If you're looking for a sporty 2009 compact SUV, you may also like the 2009 Infiniti EX. Critics said the EX performs almost as well as the RDX does. Its main drawback is that it has one of the smallest cargo areas in the class.
If you like the RDX but want a bit bigger interior, check out the 2009 Cadillac SRX. In addition to seating for up to seven and more cargo space than the RDX, the SRX has an interior that reviewers liked better. It is available with a powerful V8 engine, although this makes the SRX one of the least fuel-efficient 2009 compact SUVs.
Read the full 2009 Acura RDX reviewon U.S. News Best Cars for more details, photos, specs and prices.
More from U.S. News & World Report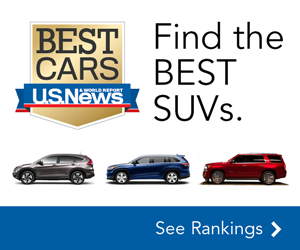 U.S. News & World Report - Cars