2009 Nissan Versa: What You Need to Know

U.S. News & World Report - Cars
11/17/2016
The 2009 Nissan Versa has decent power, good safety scores and a very roomy interior, but competitors have more standard features.
The 2009 Nissan Versa is ranked:
When it was new, reviewers said the 2009 Nissan Versa had loads of interior space and good build quality, especially for a car that had such a low base price. Most also agreed that both the front and back seats are comfortable, with plenty of room for adults. The Versa sedan has a lot of cargo space and the hatchback model has even more. While the Versa's cabin is comfortable, base models lack air conditioning and a stereo. These features were optional when it was new, as well as keyless entry, Bluetooth, satellite radio and upgraded stereo speakers.
The Versa offers 1.6- and 1.8-liter four-cylinder engines. While both offer good power considering the Versa's size and original price, reviewers said the Versa's performance overall is just adequate. The Versa's crash test scores are above-average, but its list of safety features is short. You can't get anti-lock brakes or electronic stability control on any model. 
Other Cars to Consider
The 2009 Toyota Yaris is another urban runabout that comes in sedan and hatchback body styles. It doesn't offer as much passenger space as the Versa, but the Yaris has more standard features, like air conditioning and anti-lock brakes. 
The 2009 Ford Focus not only has better performance than the Versa, but it also comes with more standard safety features and better available interior tech features, like the Ford Sync voice-activated infotainment system. However, it has less interior space than the Versa, and reviewers said its back seat is cramped.
Read the full 2009 Nissan Versa reviewon U.S. News Best Cars for more details, photos, specs and prices.
More from U.S. News & World Report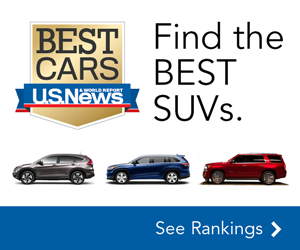 U.S. News & World Report - Cars