2010 Nissan Versa: What You Need to Know

U.S. News & World Report - Cars
11/17/2016
With above-average safety scores, good fuel economy and a spacious cabin, the 2010 Nissan Versa is a solid choice, but shoppers who want more standard features should check out the competition.
The 2010 Nissan Versa is ranked:
When it was new, reviewers said the 2010 Nissan Versa stands out for its roomy cabin and comfortable back seat, which is rare in this class. Both the Versa sedan and hatchback have good cargo space, but if you need lots of room for passengers and cargo at the same time, the Versa hatchback is the best choice.  
Though it has good interior space for its class, the Versa has few standard features. The cabin comes with some cup holders, but not much else. Choosing the 1.6 trim gives you air conditioning, but to get things like a stereo with an auxiliary port, you need to go for the 1.8S trim. Higher trims and option packages also add keyless entry, navigation, satellite radio, a USB port and Bluetooth. The base Versa has good crash test scores, but its list of standard safety features is extremely short. It doesn't have anti-lock brakes, but this feature, as well as traction control and electronic stability control, are available on higher trims.
The Versa's fuel economy ratings of 28/34 mpg city/highway are good, but the Versa isn't a fast car. Its standard 1.6-liter four-cylinder engine and available 1.8-liter four-cylinder engine have enough power for commuting around town, but reviewers called both sluggish. Test drivers thought the Versa's handling and strong brakes are impressive for a car that cost as little as the Versa did when it was new.
Other Cars to Consider
The 2010 Scion xD hatchback comes with a lot more interior features, like a Pioneer stereo, USB port and air conditioning. It also has a host of standard safety features. One downside with the xD is that reviewers said its seats aren't as comfortable as the Versa's.
The 2010 Ford Focus, which you can get as a sedan or coupe, has more interior tech and standard safety features than the Versa. The Focus' fuel economy ratings are good, and although it doesn't stand out for being very powerful, car reviewers said it has enough juice for passing and merging, as well as good handling.
Read the full 2010 Nissan Versa reviewon U.S. News Best Cars for more details, photos, specs and prices.
More from U.S. News & World Report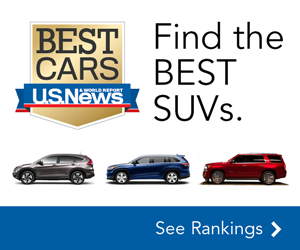 U.S. News & World Report - Cars