2011 Nissan Versa: What You Need to Know

U.S. News & World Report - Cars
11/17/2016
The 2011 Nissan Versa is a good choice for budget-minded shoppers who want a spacious, basic small car that can get them from point A to point B.
The 2011 Nissan Versa is ranked:
If you're looking for a roomy small car on a budget, and don't mind sacrificing some performance, the Nissan Versa stands out as one of the more affordable 2011 small cars. The Versa outshines its competitors when it comes to interior space, and when it was new, car reviewers said both the front and rear seats were particularly roomy compared with other small cars. Available as a sedan or a hatchback, the 2011 Versa also has plenty of cargo space.
While the Versa is a capable city car, the base model doesn't come with many standard features. However, higher trim levels give you access to features like anti-lock brakes, as well as Bluetooth, navigation, satellite radio, a USB port and electronic stability control. The Versa has six standard airbags, which is good for the class.
The 2011 Versa offers two four-cylinder engines. Test drivers said the Versa has good acceleration for a basic, budget-friendly car. The Versa gets up to 28/34 mpg city/highway, which is slightly above-average for the class.
Other Cars to Consider
The 2011 Mazda2 doesn't have a powerful engine, but its accurate handling and small size make it more fun to drive than the Nissan Versa. If you prefer the Mazda2 because its performance is better, keep in mind that it has less back seat and trunk space than the Versa.
If you don't need a lot of passenger or cargo space, the 2011 Toyota Yaris, which is available as a sedan or hatchback, makes a good urban runabout. The Yaris comes with more standard features, and although it's not as spacious, the Yaris offers better fuel economy.
Read the full 2011 Nissan Versa reviewon U.S. News Best Cars for more details, photos, specs and prices.
More from U.S. News & World Report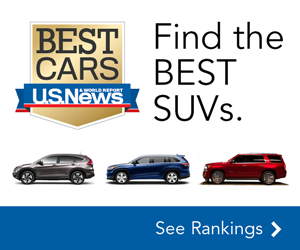 U.S. News & World Report - Cars